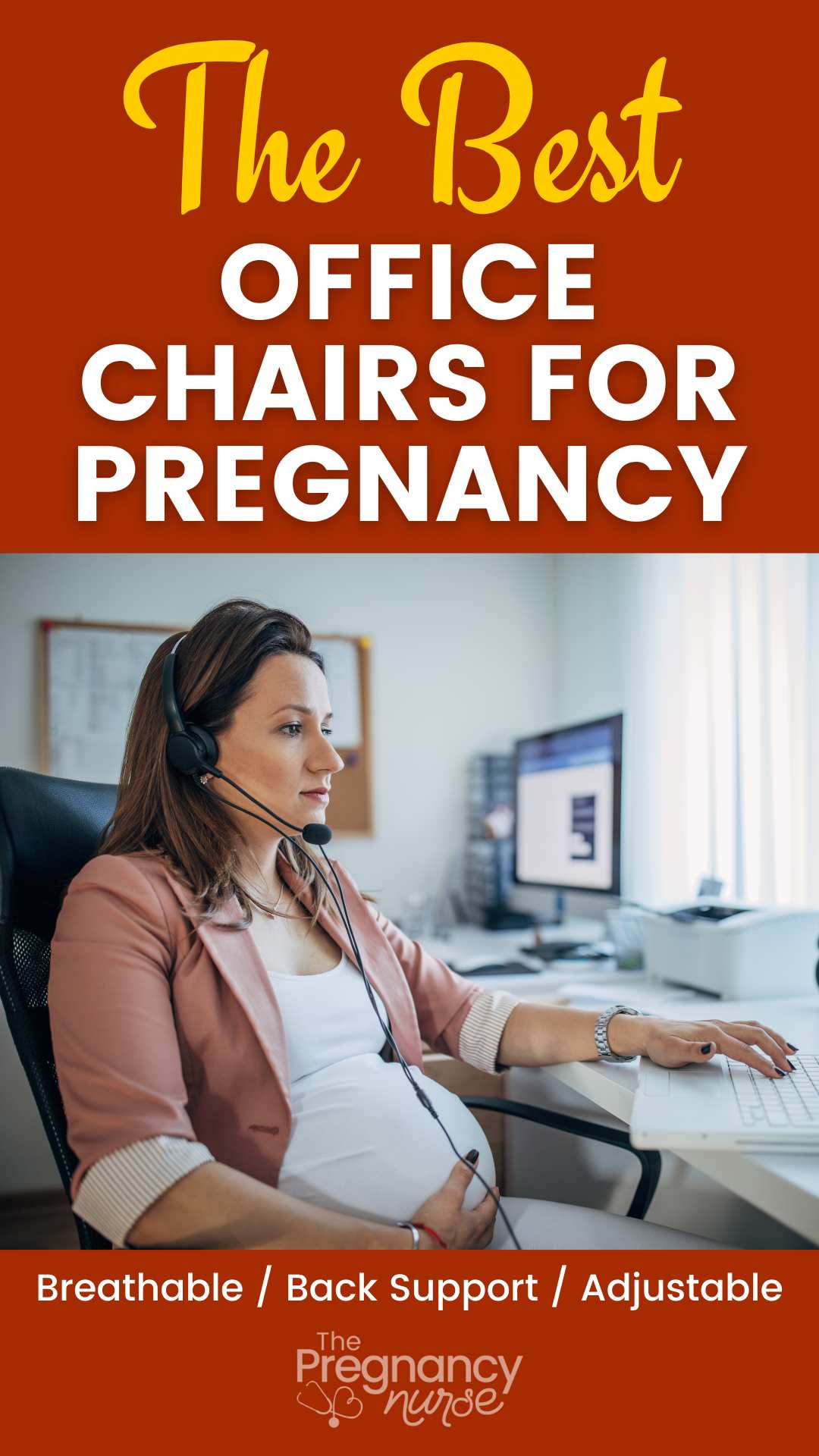 Expecting a baby? Congratulations! Along with all of the excitement, you may also be feeling some discomfort. One common pregnancy-related complaint is lower back pain. Luckily, there are things you can do to ease the discomfort. One such solution is to invest in a good pregnancy-friendly ergonomic office chair.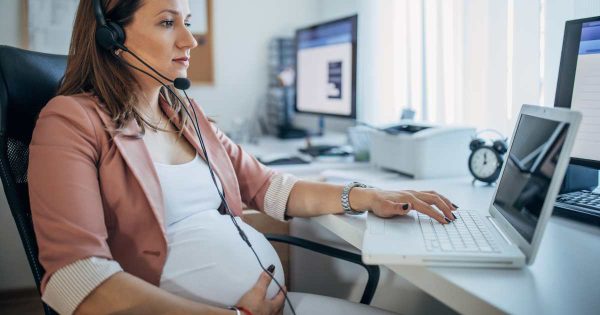 But first, how do I know all of this? Hi — I'm Hilary — The Pregnancy Nurse 👩‍⚕️. I have been a nurse since 1997 and I have 20 years of OB nursing experience, I am also the curly head behind Pulling Curls and The Online Prenatal Class for Couples. 🩺​ I have sat at office chairs during pregnancy and know what can help or hurt your situation during that time as well — so, let's get started!
What to look for in your best office chair for pregnancy?
Here are the top 3 things to look for in an office chair for pregnant women:
Look for a chair with good lumbar support
Adjustable height
Armrests.
Bonus Option: Chairs with a reclining option, in case you need to take a break during the day.
Pricing
If your budget allows, invest in a high-quality desk chair that will last for years. It will be worth it! However, some of these are pretty pricey, and it's certainly not worth going into debt for it.
Best Office Chairs for Pregnant Ladies 2022
Here are 5 best office chairs for pregnancy, for several issues including heat, lower back pain and pelvic alignment.
Balance Ball Chair
This ball chair is a great way to improve your posture and alignment while seated. The Gaiam Balance Ball Chair comes with an exercise guide so you can learn different ways to use the ball to strengthen your core muscles. The ball can also be removed from the base so you can use it for yoga or other exercises during or after pregnancy.
The main con of this (and probably why I wouldn't use it full time) s that there is very little back support for you. It can also be difficult to get it to be fully ergonomic due to how it inflates. Many pregnant people sit comfortably on these types of chairs all day, but it's something to keep in mind.
You can also take it off the "stand" and use it without it to allow you to move you hips in different ways. If you roll those hips a lot, it can really help baby find their best position.
When I talked with a chiropractor friend she said that this type of chair is the best chair for pregnant women due to how it allows you to move your pelvis.
Get the right chair and your pelvis will be happy. Get the right birth class and your BRAIN will be happy. 🙂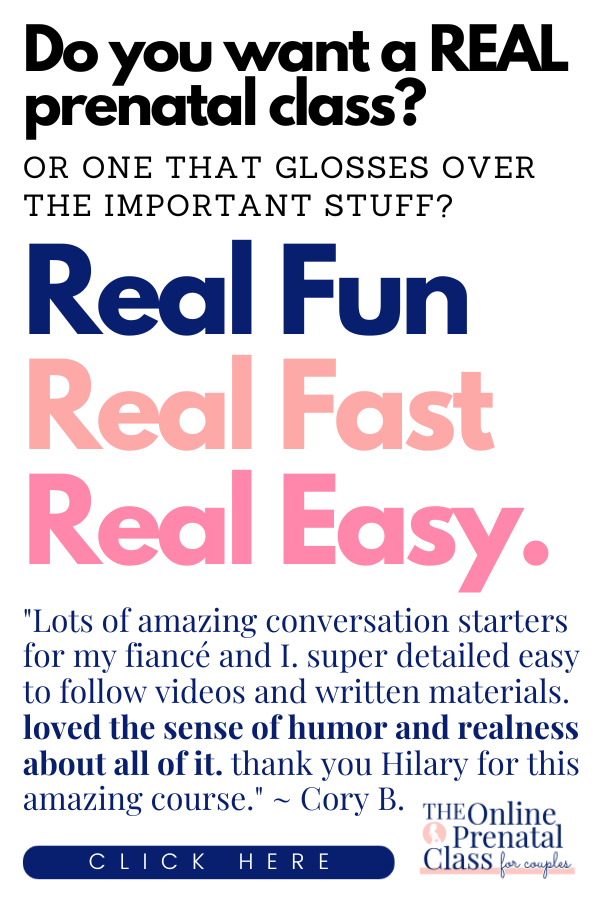 Ergonomic Kneeling Chair
If you're looking for a desk chair that will allow you to sit up straight without putting any pressure on your lower back, a kneeling chair is a good option. This type of chair offers you the ability to sit with your knees bent at a 90-degree angle while keeping your spine in alignment. There is a cushion for your knees to rest on.
Many ergonomic kneeling chairs also have adjustable backrests (like this one) so you can find the perfect position for you.
Obviously, this type of chair doesn't recline, and it may not be the right chair for a pregnant woman to use all the time, but it's an option to switch out to if your back hurts while seated at your desk.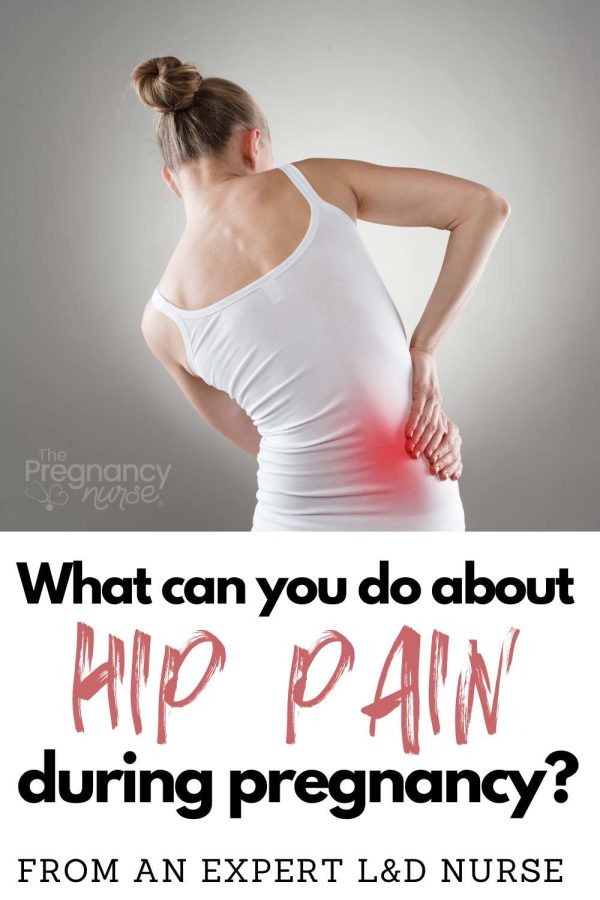 Top Ergonomic Pregnancy Chair
The Herman Miller Aeron Chair is our top pick for an ergonomic option. This chair has been designed with comfort and support in mind. It features adjustable lumbar support, armrests, and seat depth. The mesh fabric is breathable and conforms to your body. And the chair can be easily adjusted to fit your body as it changes during pregnancy.
This comfortable office chair has adjustments for everything. This chair is going to see you through not only pregnancy, but many months and years beyond that. Ir is definitely an investment though (although, the previous version can be bought cheaper). When choosing an office chair budget is obviously a consideration….
Budget Computer Chair
If you're on a budget, the Flash Furniture Mid-Back Black Mesh Swivel Task Chair is a great option. This chair is affordable but still provides ample support with its padded seat and mesh backrest. The arms are adjustable, and the chair has a built-in tilt tension adjustment so you can find the perfect reclining position.
There are also some budget leather options:
Mesh Chair Option
Pregnant women may find themselves hotter than they have been previously. Which is why we have an option that prioritizes your comfort in temperature too! This chair is made of mesh, a great option as you go through the stages of pregnancy.
For a breathable mesh option, we like the Modway Articulate Ergonomic Mesh Office Chair. This chair has adjustable lumbar support and arms, and the mesh backrest keeps you cool and comfortable even on hot days. The seat is generously padded for added comfort, and the chair reclines smoothly so you can find your perfect position.
What Causes Back Pain During Pregnancy?
Back pain is a common complaint during pregnancy. The added weight of the growing baby puts extra strain on the lower back. Hormonal changes can also contribute to back pain, as they loosen the joints and ligaments in the pelvis, making the back more susceptible to injury. Additionally, the pregnant woman's center of gravity shifts as her belly grows, which can further exacerbate back pain.
Because of all of this, your needs may change in an office chair.
Importance of physical activity to pregnant women
Physical activity is important for pregnant women for a number of reasons. It can help to reduce back pain and improve overall fitness.
Please talk with your provider about your working conditions and what you can do to promote health. Some ideas:
Stretch your upper body frequently
Get up and walk once every hour to improve musculature and blood flow to your lower body
Making sure you empty your bladder frequently at work (and make sure you're also drinking lots of water)
A comfortable desk chair is a necessity for anyone who works at a desk, but it's especially important for pregnant women. If you're pregnant and struggling with lower back pain, consider investing in one of these five pregnancy-friendly desk chairs.
If you have any of these chairs and love or hate them let us know in the comments.
And come get your BRAIN just as comfortable as your hips and back in here. It's truly the easy way to get prepared!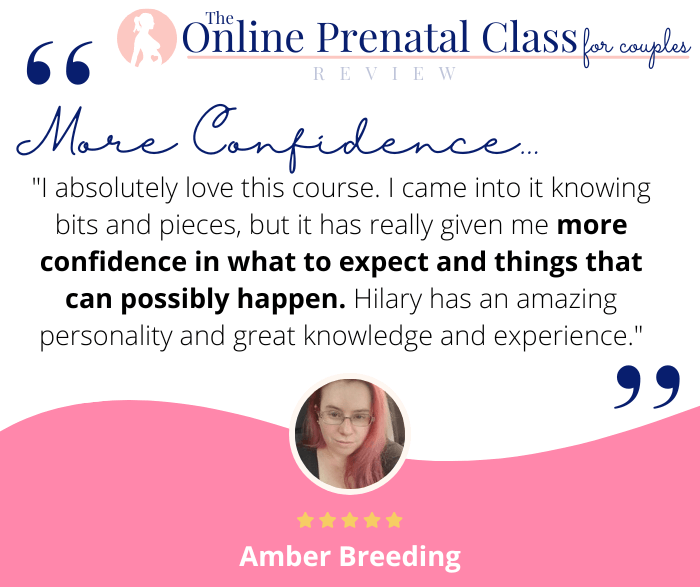 Oh, and be sure to check out my free prenatal class. It's your first step toward getting in the driver's seat of your birth.
About the Author
Latest Posts

A nurse since 1997, she has worked in various fields including pediatrics, geriatrics & hospice. She has 20 years of labor and delivery experience in the San Jose, CA and Phoenix, AZ areas.
As an evidence-based prenatal educator Hilary has delivered thousands of babies and has educated hundreds of thousands of parents from a diverse patient population to help them have a confident birth.