Hilary Erickson, BSN-RN is The Pregnancy Nurse® She has been a nurse since 1997 (liscensed in Utah, California and now Arizona). She has 20 years of labor and delivery experience within diverse patient populations, often in trauma centers. In addition to her work in labor and delivery – Hilary has also worked in geriatrics, hospice and pediatrics as a registered nurse.
In that time she has helped delivered thousands of babies, helped hundreds of thousands of families understand birth in easy ways that helps them to feel confident about their pregnancy, labor, birth and postpartum life.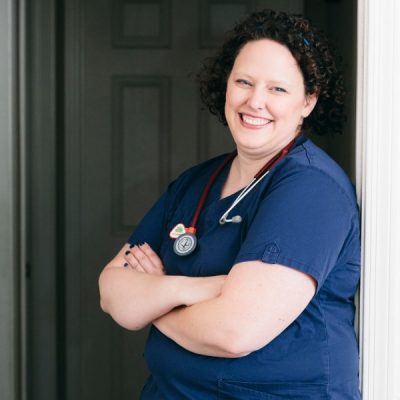 Hilary obtained her Bachelors of Science in Nursing from Brigham Young University in 1998. She is AWHONN fetal heart rate monitoring certified (beginner, intermediate and advanced), and has previously been certified in NRP, OB-ACLS and BLS. She has attended Lisa Miller fetal heart rate trainings, and obstetrical triage training as well
Hilary Erickson, BSN, RN has been featured in:
This page has more information about Hilary, her background and what helped create The Pregnancy Nurse®.