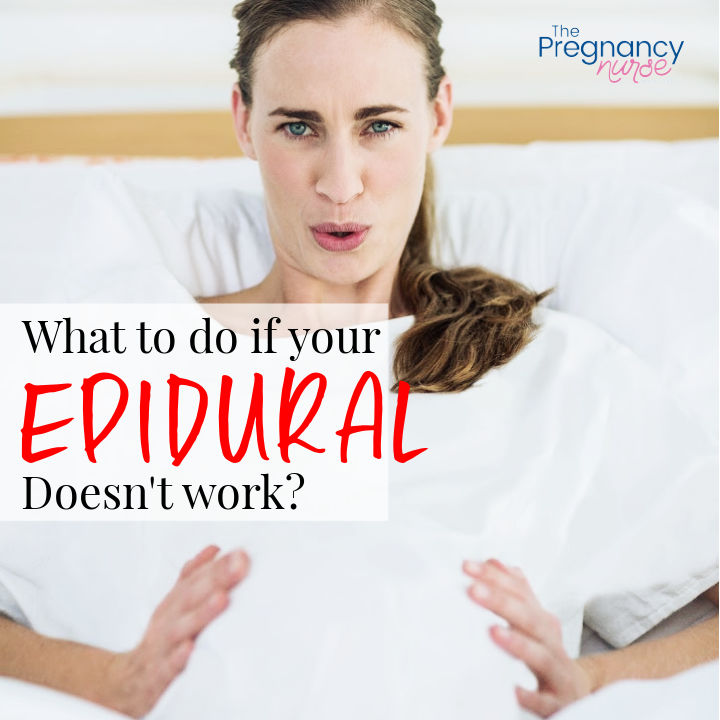 Epidurals sometimes don't work. That's right, you pay all that money, and sit up for the placement — and it somehow isn't in the right spot. What to do then, how do you know?
First off — how do I know this? Hi, I'm Hilary — the pregnancy nurse. I've been an RN since 1997 and spent 20 years as a labor and delivery nurse. That means I saw a LOT of epidurals — I'm talking thousands.
I saw good anesthesiologists and bad anesthesiologists. So, I know a lot about how to know if it's working or NOT working and what to do about it — especially from the patient perspective.
My Epidural Doesn't Work?
First off, I think we have to talk about how epidurals work… briefly. Don't worry. I'm not going to get too deep here. BUT, Be sure to check out my whole post on epidurals in labor — it's super helpful to learn more about epidurals!
How do epidurals work?
After your anesthesiologist (or CRNA) gets everything set up, they will numb the area they will place teh needle with local anesthetic. Then, they will begin the actual epidural placement process.
The doctor makes an injection into a space in your back called the epidural space (hence, the name). That is between two membranes that help protect your brain and spinal cord.
They push the epidural needle very slowly in that space until they are able to inject fluid, showing them that they are in the right space.
One of our doctors compared it to putting a needle into a bananna, and injecting something between the peel and the fruit — which is a pretty good representation of it.
Then, we feed a tube into that space, and it carries medication into that space that helps numb the nerves from about bra level to your knees.
Some providers do what's called a CSE or a combined spinal epidural where they inject some medication into your spinal area, and then place the epidural tube into the epidural space which gives great immediate pain relief (but it depends on how your provider was trained).
*** FYI, this post is going to focus mainly on LABOR epidurals, even though there are LOTS of types of epidural injections, including steroid injections. I'm just not an expert in those (although I did once have it with my tailbone).
And yes — if you are loving simple, easy to understand information about birth I think you'll LOVE this as well.
How fast should epidurals work?
It depends on your body and how the medication flows in.
It also depends on how the doctor runs your "bolus" (which means a bunch of fluid they inject in the beginning). Normally, doctors put a lot of fluid into that spot intially.
On average it takes 10-30 minutes for the epidural to start to set up.
By 45 minutes you should be at full effect, although often doctors wait for an hour.
Why wouldn't an epidural work?
If, after 30 minutes, my patients aren't feeling significant pain relief I am concerned. It could be due to a couple of things:
Improper catheter placement
The doctor didn't do a bolus or set up the machine (most often that is their job not the nurse's)
A slow set-up — another 15 minutes sometimes helps (but honestly, most often doesn't)
Your labor is progressing quickly and I should check your cervix.
As an RN #4 is the only thing I can really fix on my own — so I will often check that first (as the anesthesiologist will want to know that when I call them). Of course, you always have the chance to say you'd prefer to refuse a vaginal exam. Always up to you!
What if an epidural doesn't work in a specific spot?
First off, the epidural will set-up unevenly initially. It does work due to gravity, so depending on how your nerves are inside your body, some numb faster than others.
Also, we most often have you tilted to one side or another so it is likely that the "down" side will get more medication than the "up" side. If that makes sense. 🙂
So, turning you and allowing time for the epidural to set up more evenly (the ultimate goal is 80% numbness on both sides — it may never be "even') will be the goal of your provider team. Sometimes that means turning you or giving more medication
Epidural "window"
From time to time there is a "window" of pain that can't be taken away with the epidural medication.
That can be due to how your nerves are bundled or some type of anatomy.
However, I often find it is also sometimes due to baby's positioning — putting pressure on particular areas. For me, I felt like I had a "window' in my hip area, but I think the baby had dropped and it was putting pressure on my pelvis.
What Are the Side Effects of Epidurals
If you're considering the procedure, but worried it won't work PLUS there ARE possible side effects. These are all things you'll want to talk over with your provider prior to placement.
Common Side Effects:
Lowering of your blood pressure (which can require intervention)
Itching
If they extend the needle too far you could go into the spinal space at which point you'd get a spinal headache.
"zinging" leg pain down your nerve roots (they usually tell you when this might happen — it's just during the placement)
Pain/bruising at the injection site (similar to the IV spot)
Pressure Vs Pain
Your body sees pressure vs pain as two different things.
So, your epidural doesn't take away the PRESSURE of labor (meaning as the baby descends into your vagina and pelvis). At least, it doesn't take it away as well as it does pain.
That being said — if you are feeling a fair amount of "pressure" — I'd let your providers know. They should work to help you be more comfortable.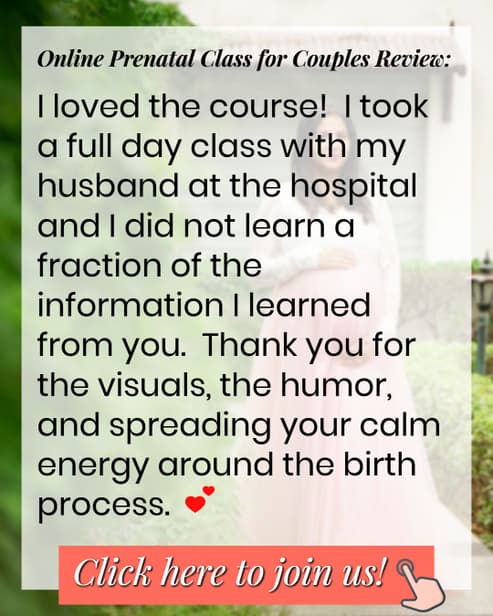 How much pain will the epidural take away?
That all being said — Anesthesiologists aim to take away just 80% of the labor pain. I have a whole article on why that do they — so I will let you read that article I linked.
But it mainly allows you some pain feedback (important for your body), and ability to move yourself a bit.
And, 20% of labor can still be somewhat painful to people.
So, if you are feeling more pain than you would prefer ask to speak with the anesthesiologist.
Can my nurse fix the epidural?
While your nurse can do some things — things like:
Push the "button" for some extra pain control (if your hospital has that type of pump)
Adjust your positioning
There isn't a whole lot they can (or frankly, should) do for your epidural.
Most adjustments need to be done by the provider who is monitoring your epidural. Which is usually an anethesiologist or a CRNA — which is like a nurse practitioner with anesthesiology training.
Sometimes patients have to be insistent to see the anesthesiologist. Most that I have worked with come quickly when a patient is in pain (as frankly, that's their one job), but some put a lot of the effort on the nurse and don't want to come.
Keep in mind that anesthesiology may be in the operating room with a cesarean section. So, they can't always come RIGHT away — but should come within the hour to help you, I would hope. I would also hope your nurse lets you know if this is the case.
But, if you feel like your epidural is not working I would ask the nurse to please bring your anesthesiologist to the room. Hopefully that will get them to come.
How do they fix an epidural that isn't working?
First off, they will check your levels — see if you are numb and how much it is affecting. Often this is done with ice or an alcohol prep pad. Just to see where your feeling is disappearing at.
They will also ask if you ever got pain relief. If your level of pain ever changed.
If you never got any relief they will likely need to re-do it. Which, while painful to think about may ultimately help you get your end goal of less pain.
If you got good relief but it has stopped they may increase your medication, or pull the tube in your back out a bit (in case it got "kinked").
That would be up to them.
What if I am still in pain in labor
There are a few things to consider:
That my be your 80% — which is why I recommend everyone have some pain management techniques up their sleeve (and I do have a bonus video that teaches you some in my class)
Hopefully you are progressing quickly. Soemtimes the epidural just can't keep up with how fast the baby is coming
It could be pressure — like me and my hip
Ask again to speak with the anesthesiologist. You are paying them a LOT of money to become comfortable, and they should make every effort for you to get at that 80%
Pro-Tip: A good indicator is your legs. If a patient is complaining of pain but unable to move their legs at all — the epidural is likely working well and that is pain that you will need to tolerate.
How often do epidurals not work?
There is always a good amount of fear that the epidural won't work.
The setting-up phase (the first hour) can be hard as one side of your body becomes more numb than the rest of you.
However, I find it fairly rare that an epidural doesn't work.
That being said — as nurses we know which anesthesiologists are better than others. Some doctors just don't work as well. That means they don't do placement as well, or they use medication that doesn't work as well overall.
Your job is to advocate for yourself. Let the nurse know what you're feeling.
But, don't let the fear of the future dictate how you're feeling now.
Plan for an epidural that works wonderfully you not only won't have to experience the fear that the epidural won't work but you will likely have one that does!
Ok, I'd love to join you in my ENTIRE lesson on labor pain management in here. That course is…
Taught by an expert
Quick — can be done in 3 hours
Simple — no crazy medical mumbo-jumbo, let's just get you prepared!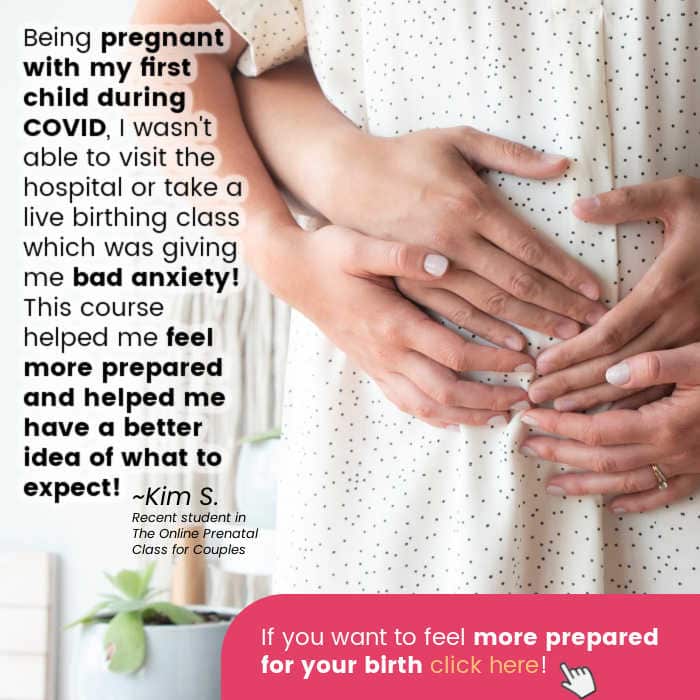 And, if you're not quite sure you're ready for that whole thing, check out my free prenatal class. It's your first step toward getting in the driver's seat of your birth.
About the Author
Latest Posts

A nurse since 1997, she has worked in various fields including pediatrics, geriatrics & hospice. She has 20 years of labor and delivery experience in the San Jose, CA and Phoenix, AZ areas.
As an evidence-based prenatal educator Hilary has delivered thousands of babies and has educated hundreds of thousands of parents from a diverse patient population to help them have a confident birth.