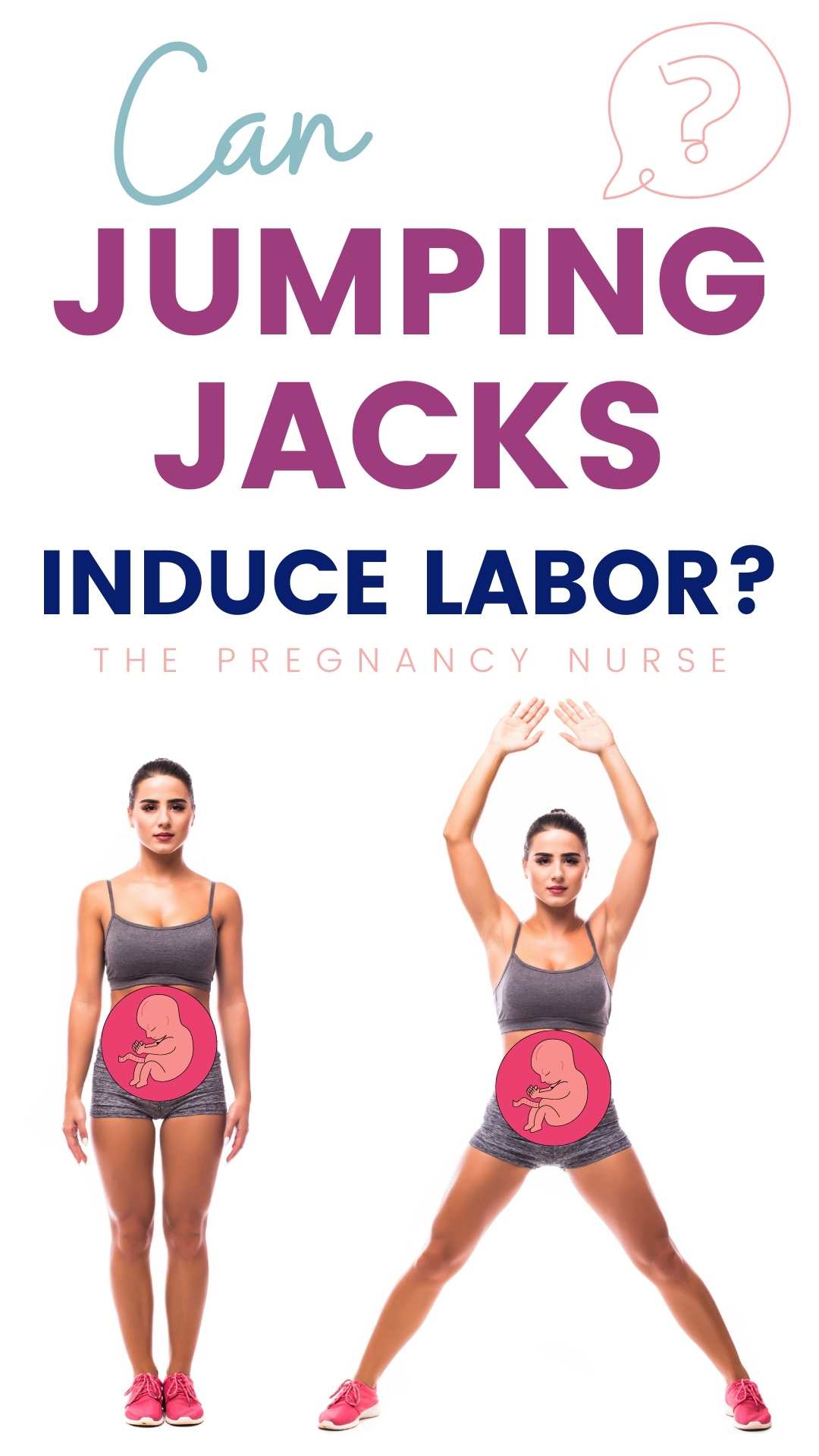 A lot of moms-to-be are looking for ways to induce labor, and some believe that jumping jacks may help. In this post, we'll take a look at the evidence on whether or not jumping jacks can trigger labor. We'll also discuss other methods of inducing labor and offer some tips on how to prepare for childbirth. Stay tuned!
But first off, how do I know this?
Before we start, I'm Hilary — The Pregnancy Nurse 👩‍⚕️. I have been a nurse since 1997 and I have 20 years of OB nursing experience, I am also the curly head behind Pulling Curls and The Online Prenatal Class for Couples. 🩺​ I was also overdue 12 days with my last baby and desperate for something to "naturally" put me into labor — so I really get that desire. However, I also want to balance that all with your safety.
Before we get started, grab my hospital packing list:
Why Might Jumping Jacks Start Labor?
One possible explanation is that the jarring motion of jumping can stimulate the uterus and bring on labor. However, there is no concrete evidence to support this claim. Additionally, jumping can put strain on the body and may increase the risk of injury. For these reasons, it is not recommended to do jumping jacks during pregnancy in order to induce labor
How to do jumping jacks correctly for the best results
If you want to try jumping jacks as a way to induce labor, make sure to do them correctly. Here are some tips:
Wear comfortable shoes with good support.
Do them on a hard surface that you won't slip on.
Start slowly and gradually increase your intensity.
Stop if you feel dizzy or lightheaded.
Listen to your body and stop if you feel any discomfort or pain.
How could jumping jacks be a problem for pregnant women?
Many women will find ligament pain after jumping/jarring movements like jumping jacks.
The ligaments hold your uterus onto your body, and they can be stretched as your body bounces around and be very painful.
Remember, pain is different than labor.
What are some other ways to induce labor?
You might be wondering what ELSE you can try. Have you ever thought that perhaps your body is suppressing labor because it doesn't feel ready… you feel a little nervous about the whole process still. Take a prenatal class and feel confident and prepared!
Other natural methods of inducing labor include walking, nipple stimulation, acupuncture, and drinking herbal teas. If you are interested in trying any of these methods, be sure to consult with your doctor first to make sure they are safe for you.
Hilary's personal opinion: Some of those may "bump" you into labor (but you were likely headed that way anyway). Labor begins when your body and the baby make an agreement that they're done and start flooding you with the proper hormones.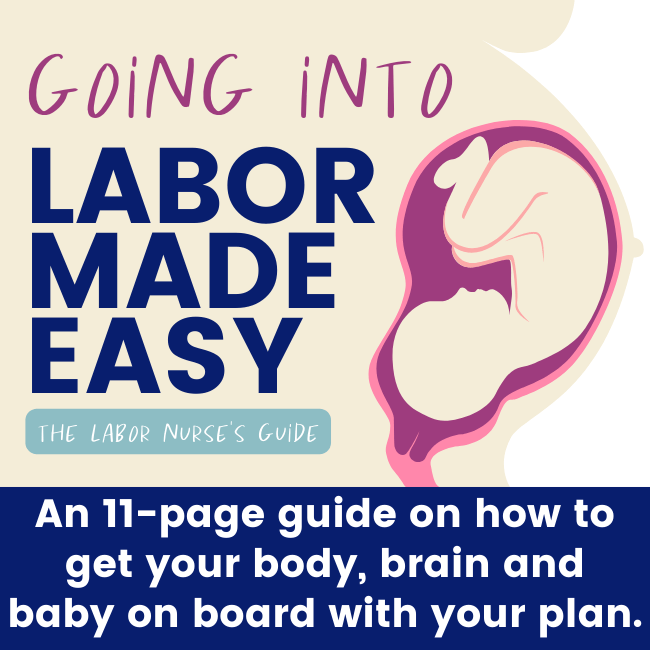 What to expect if you try this method of inducing labor
If you decide to try jumping jacks to induce labor, be prepared for a few things. First, it's important to listen to your body and stop if you feel any discomfort or pain. Additionally, it's important to wear supportive shoes and start slowly, gradually increasing your intensity. Finally, remember that there is no concrete evidence that this will actually do anything.
Also, be mindful of those ligaments like we talked about above. They may really HATE this idea.
Pros and Cons of Using Jumping Jacks as a Way to Induce Labor
Pros of using jumping jacks to induce labor:
There are several pros to using jumping jacks to induce labor. First, it's a relatively easy exercise to do and most people are familiar with how to do it. Second, it's a fairly low-intensity exercise, so it's safe for most pregnant women. Finally, it's a great way to get your body moving and prepare for labor.
Your body may really like the dynamic movement (an idea is to remove the "jump" part and just move your arms and legs in a low-intensity jumping jack)
Cons of using jumping jacks to induce labor:
There are also several cons to using jumping jacks to induce labor. First, as we mentioned before, there is no concrete evidence that this method actually works. Second, it's important to be careful when doing this exercise, as it can put a strain on the body and may increase the risk of injury. Finally, it's important to listen to your body and stop if you feel any discomfort or pain.
Should you consult your doctor before trying this method?
Before trying any method to induce labor, it is important to consult your doctor to ensure it is safe for you. Your doctor will be able to help you choose the safest and most effective method of inducing labor for you.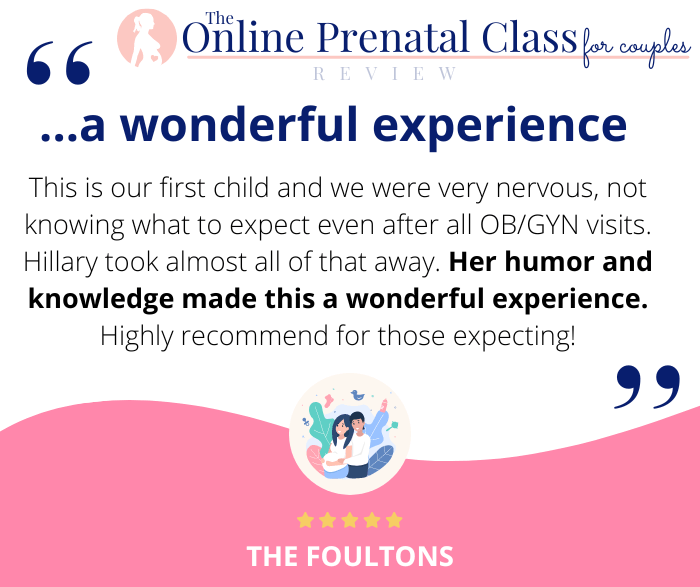 Can I safely do jumping jacks during pregnancy?
Some of you might be wondering if jumping jacks in general are safe during pregnancy. If you have done jumping jacks during your pregnancy the entire time it is likely fine.
However, if you haven't done much and suddenly you're jumping around like crazy, your ligaments will be like a mad rubber band that hasn't been warmed up or stretched like that. And they'll let you know by hurting a lot.
So, hopefully, this swayed you to continue to use MOVEMENT to help promote you, and your baby's health, but maybe taking the jumping part out. I'm a BIG fan of movement and I think it's important — just make sure you're listening to the rest of your body with it as well.
Ok, now it's time to take that prenatal class so your body can feel confident and relaxed — and ready to go into labor. I love this one because it…
Can be done in 3 hours
Is taught by an experienced RN
Is meant for BOTH of you to get prepared.
Use coupon code PREGNURSE to save 10%

And, if you're not quite sure you're ready for that whole thing, check out my free prenatal class. It's your first step toward getting in the driver's seat of your birth.
About the Author
Latest Posts

A nurse since 1997, she has worked in various fields including pediatrics, geriatrics & hospice. She has 20 years of labor and delivery experience in the San Jose, CA and Phoenix, AZ areas.
As an evidence-based prenatal educator Hilary has delivered thousands of babies and has educated hundreds of thousands of parents from a diverse patient population to help them have a confident birth.