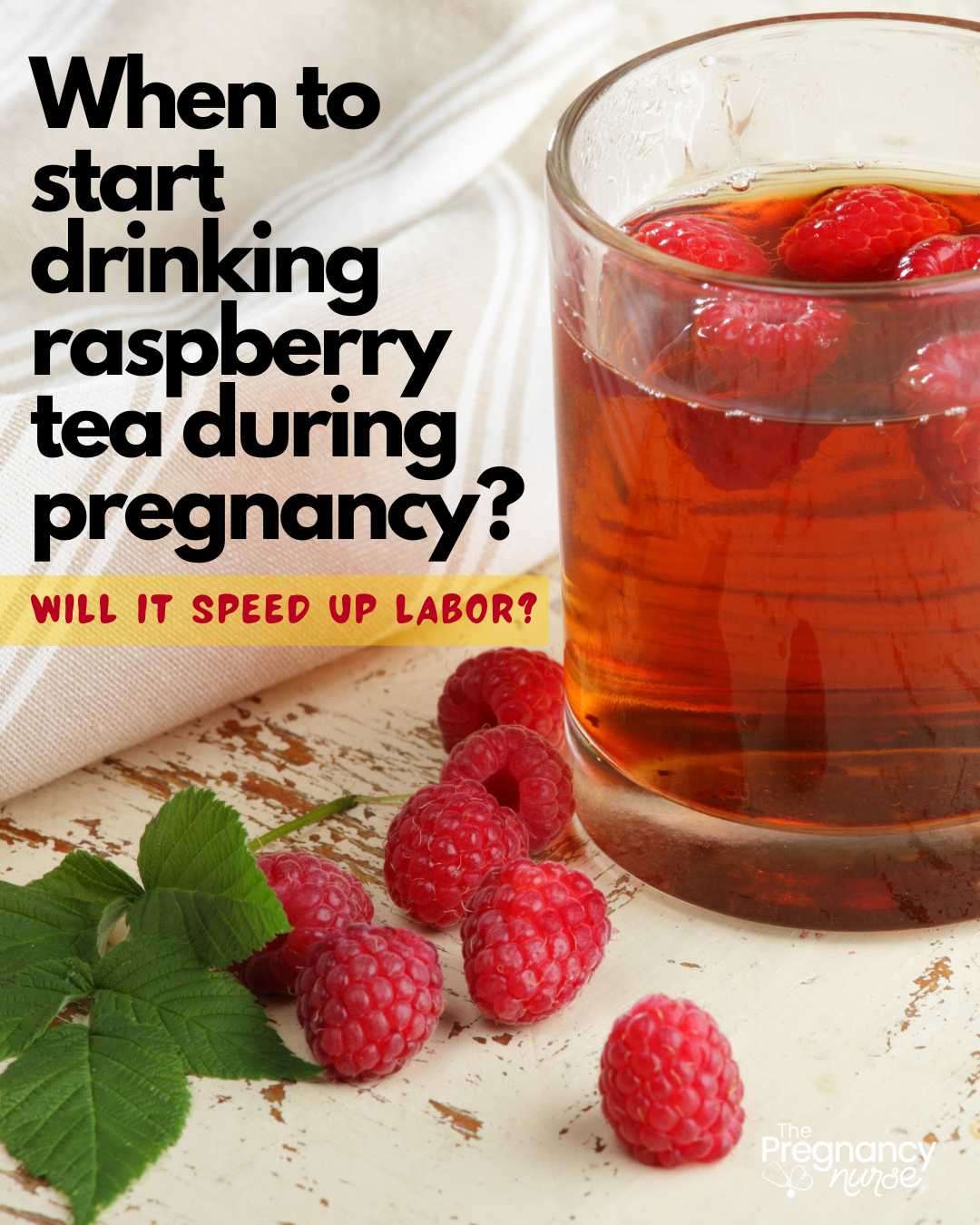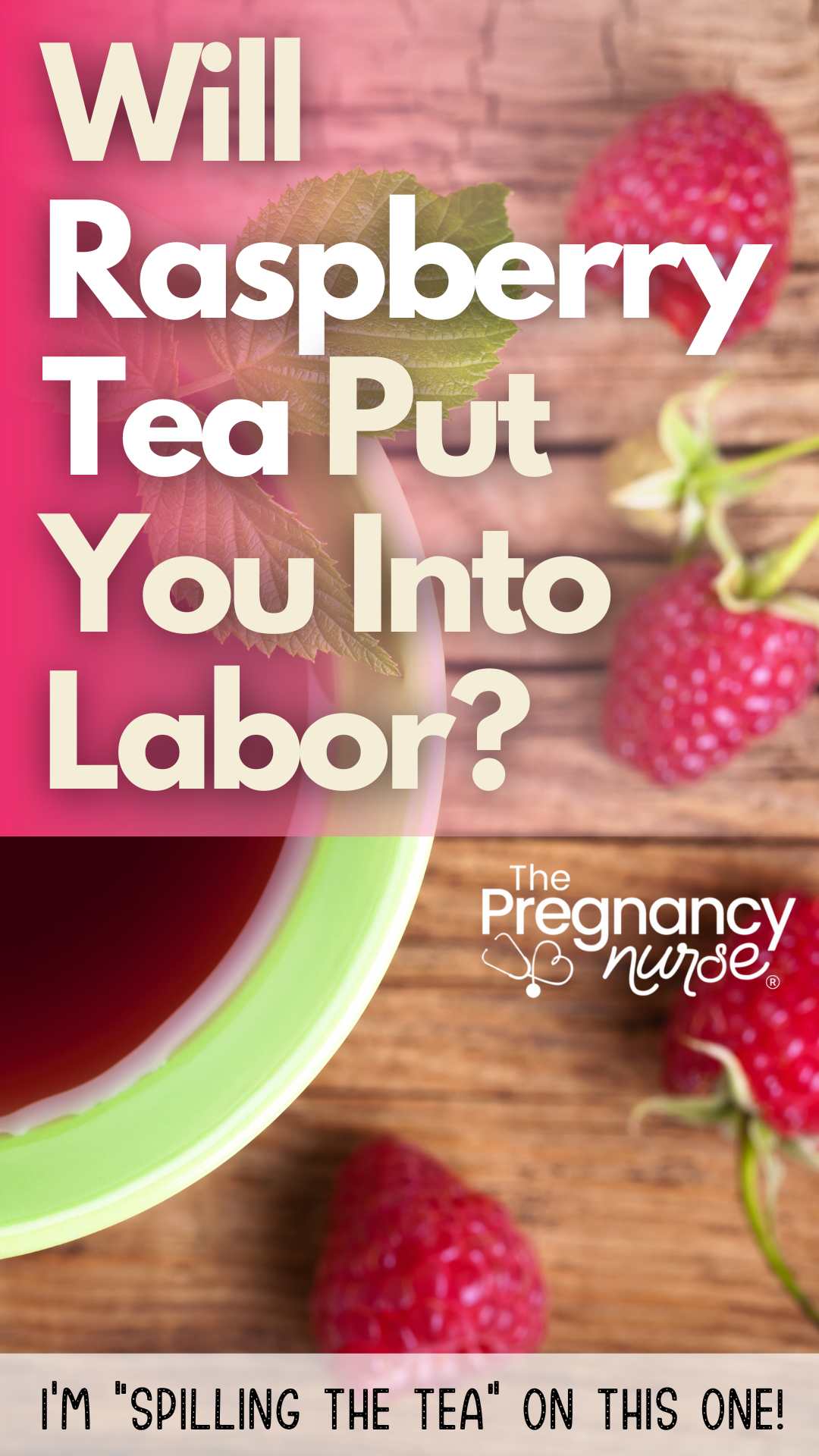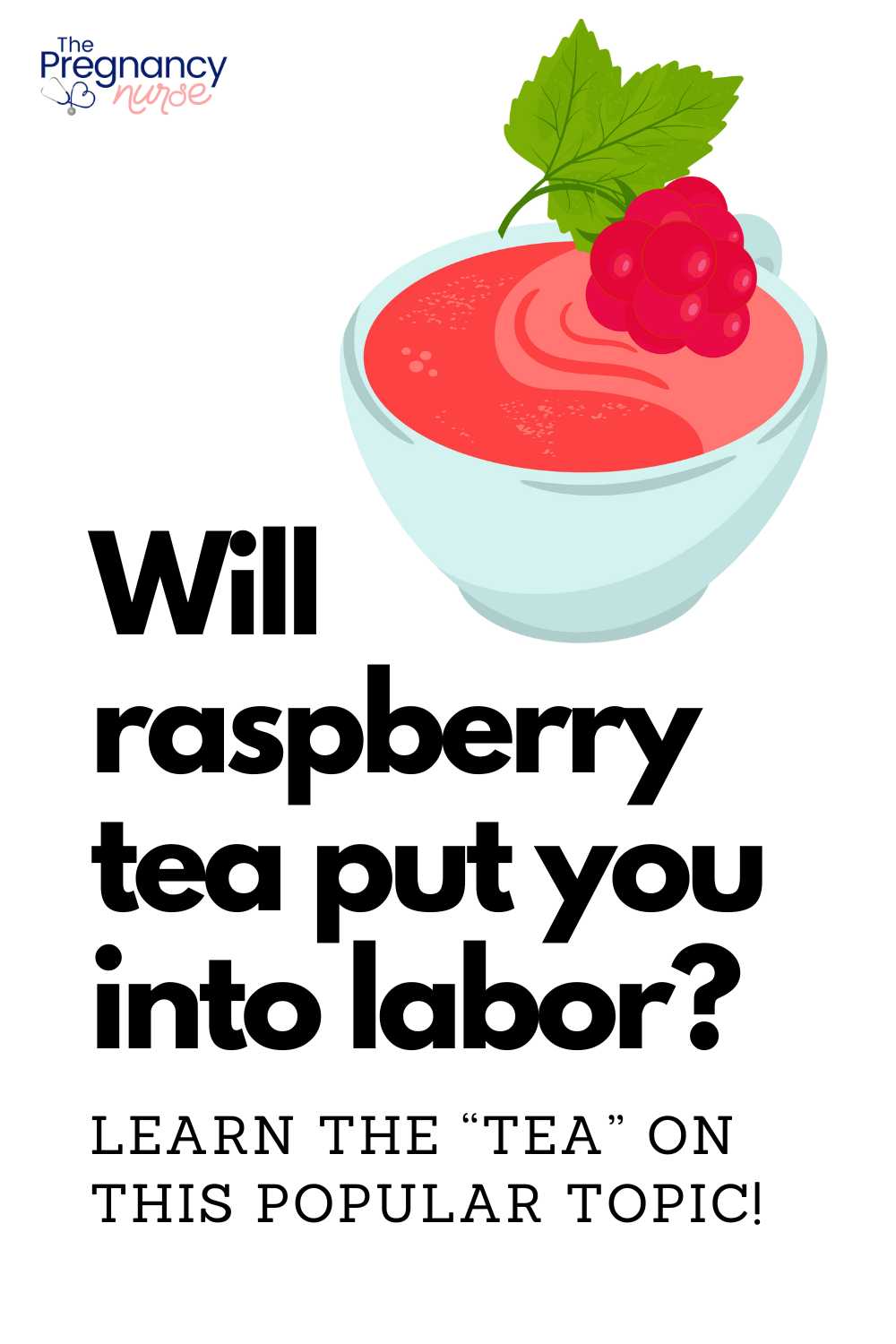 You may have heard that raspberry tea can help induce labor — when should you START taking it and has it shown to be effective. In looking at the studies, no — not really. It does have some scientific basis to relax smooth muscle, but I'm not sure it's worth it (especially if you don't enjoy it). But let's talk about it more.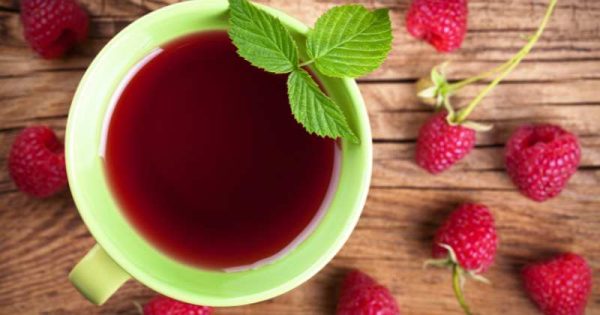 But first, how do I know so much about going into labor? Hi, I'm Hilary — The Pregnancy Nurse®. I've been a nurse since 1997 and I have 20 years of labor and delivery experience. I also heard this and tried this tea on a few of my pregnancies. I've seen a lot of what DOES and does NOT put people into labor, so I think I'm a great resource for you on this, and I'm excited that you're here with me.
Does Raspberry Leaf Tea Put You Into Labor?
Not really. At least, from the studies. I didn't really find one that really showed a reasonable amount of decreased labor or earlier delivery among all the studies I looked at.
Let's talk about this one by Bowman in 2021. It reviewed 13 studies, including some on animals to show that raspberry tea can cause relaxation in smooth muscle (the uterus is smooth muscle). In all the studies they found no correlation to raspberry tea having any reduction in labor time, or amount of gestation (meaning you don't go into labor any sooner).
This one by Simpson in 2001 showed no correlation between raspberry tea and gestation or length of labor. Although it did show a reduction in forceps use in labor.
I should say that BOTH studies showed that the tea in either tea form or tablet form was safe. No adverse outcomes were noted with it's use.
Something that HAS been studied and shown positive outcomes was taking a birth class. The one I recommend is right here.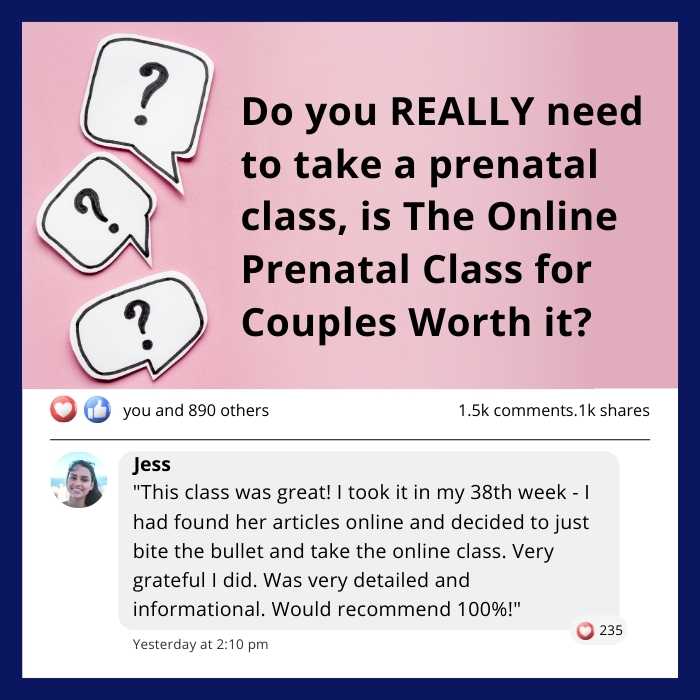 Should I drink raspberry tea during pregnancy?
So, in those studies they mostly used it in a tablet form. Which makes sense. Tea is so variable as to how much gets into your drink (or frankly, how much you drink). When studying the effects of the tea substance you'd want to use that.
However, I (personally) think that there is something to the "slow down" ritual of making tea. The heating of the water, and waiting for it to steep. Smelling the raspberry smells and reminding yourself to SLOW DOWN.
Note: I am horrible at slowing down — I really struggle with it. 🙂
If you enjoy drinking raspberry tea — If it helps you feel more positive and happy with the world — than by ALL MEANS do it. There is very little that can help you do that in your last few weeks of pregnancy I'm excited if that brings some moments of joy into your life.
I'd encourage you to take that time to think positively about your pregnancy, your body, your baby and your circumstances. Envision a wonderful birth and a loving family in your future. I do think that having moments of strong positivity can have a positive effect on you — IF you're enjoying it.
Grab my positive affirmations here:
But, if you hate tea (looking at you Ted Lasso), then this may not be the "thing" for you. Maybe you'd enjoy a walk, or some yoga, or some time with a scented candle or something.
Can something else put me into labor?
I have reviewed a lot of "can it put me into labor" on this site. Let me state a few facts I've found for you:
Dates can decrease your need for an induction, but need to be started early and often
Midwives brew has been shown to bump people into labor sometimes, but does come with risks (read: poop, lots of poop)
The safest ways to induce labor are the ones that are used in the hospital. If you're ready to be done being pregnant, talk with your provider about what they can do for you.
So, no — eggplant, jumping jacks or a hot bath won't put you into labor. But you may end up with heart burn, a tired painful body, or being heat exhausted in the process.
Reminder: Pain and labor are two different things. Being in pain is not the same as being in labor — and some people seem to get that confused (looking at you jumping jacks and trampolines old wives tales).
One other reminder is that a lot of these "studies" on things like eggplant are done like this:
We gave 200 women who were 39 weeks pregnant substance XYZ and 100 of them went into labor within the week. Well, SHOCKING — right? People who were almost done being pregnant went into labor.
So, it's really hard to tell if THAT put them into labor, or being close to their due date and their body giving labor signals put them into labor, right?
My Experience with Raspberry Tea:
Yes, I tried it with a few of my pregnancies. No, it didn't work. but I did enjoy sitting with my feet up and breathing in the tea smells. I enjoyed slowing down and taking my time. For those few minutes I felt a bit more positive about what I was facing.
Drinking tea might be a fun thing to add to your kick counts routine:
If you want to go into labor — let me give you a few thoughts:
Your brain needs to be OK with it. If you have a lot of anxiety or fear about birth you may be stopping your body from doing the things. Come join me in here where we get you prepared in just a few hours.
The most proven and safest methods of induction are those used in the hospital, so talk with your provider about if an induction is right for you. You need to be aware of what to expect at an induction though (many people are caught off guard by how long and arduous the process is).
Children come when they're ready. That's true now, it will be true later on. And while it's frustrating and tiresome, the earlier we learn to accept it, the better. I'm talking to myself on #3 — even as my kids range in age from 23-14).
Those last few weeks of pregnancy are MISERABLE. Do what you can to manage it. Nap more, dream more about what life will be like with this new sweet babe. Be kind to yourself. Don't expect much of yourself (and remind your family of the same thing). You're amazing, you're growing a human!
So, even if that wasn't the information on raspberry tea you were hoping for, I hope you realized that being kind to yourself is the best thing you can do right now. And feeling prepared instead of anxious or afraid is one of the most kind things you can do for yourself.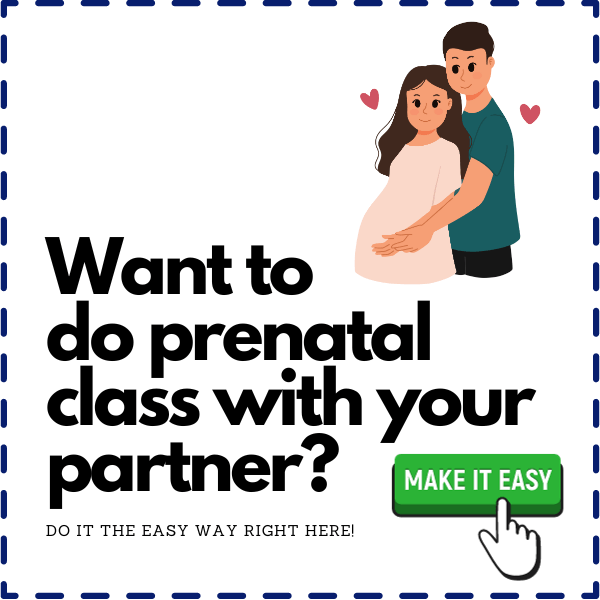 And, if you're not quite sure you're ready for that whole thing, check out my free prenatal class. It's your first step toward getting in the driver's seat of your birth.
---
Sources:
About the Author
Latest Posts

A nurse since 1997, she has worked in various fields including pediatrics, geriatrics & hospice. She has 20 years of labor and delivery experience in the San Jose, CA and Phoenix, AZ areas.
As an evidence-based prenatal educator Hilary has delivered thousands of babies and has educated hundreds of thousands of parents from a diverse patient population to help them have a confident birth.