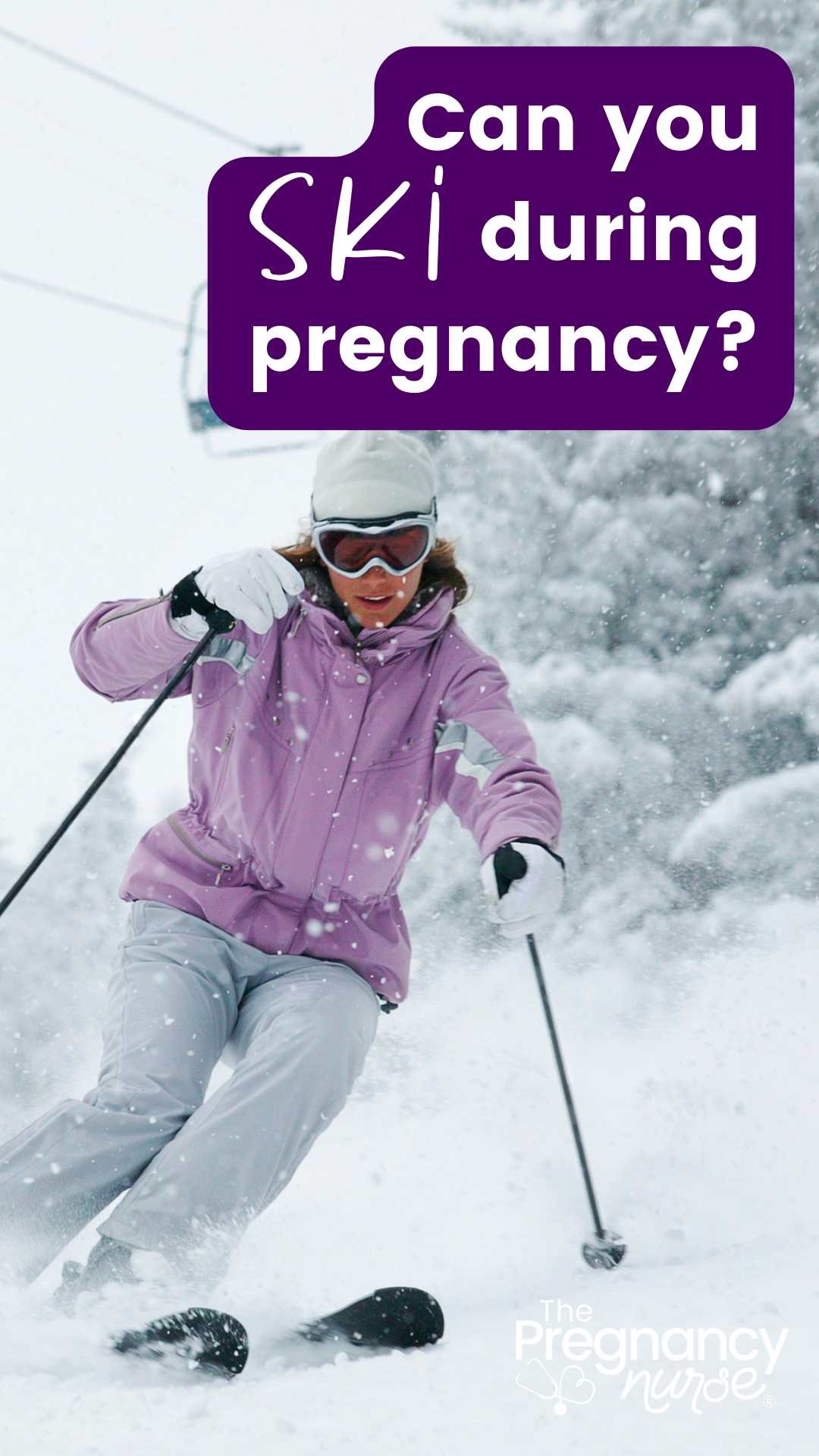 We all know that pregnant women face a lot of restrictions; but if you're an avid skier, it can be hard to give up your beloved sport during pregnancy. After all, you've been skiing every season since before you can remember and the snow-filled ski resorts have become second homes! Now, with a baby on the way, is it still safe for you to hit the slopes? Well, there's no need to worry because we've got answers to all of your questions about if and how pregnant women can ski safely. So buckle up those boots and get ready – let's explore the ins-and-outs of skiing while expecting!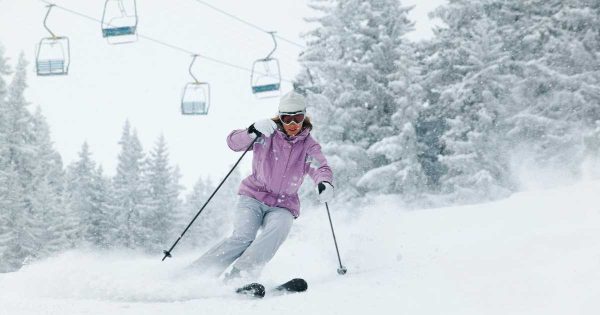 But first, how do I know all of this? Hi — I'm Hilary — The Pregnancy Nurse 👩‍⚕️. I have been a nurse since 1997 and I have 20 years of OB nursing experience, I am also the curly head behind Pulling Curls and The Online Prenatal Class for Couples. 🩺​ I am from Utah and have a whole family of avid skiers. I'm a great resource on this topic.
Come join me in The Online Prenatal Class for Couples where we prepare you from bump to bassinet.
This (or any article on The Pregnancy Nurse) should be taken as medical advice, this purely educational. Please talk with your provider about your specific needs and circumstances, especially around physical activity like this.
Can you ski while pregnant?
I mean, yes? No one is likely going to stop you (similar to going to Disneyland while pregnant) — although the further along you are the more side-eye glances you're going to get. However, safety is a question, especially as you advance in your pregnancy, so let's talk about it.
Is it safe to ski while pregnant?
Skiing while pregnant can be a safe and enjoyable experience for a skier, depending on the individual's fitness level, skill level and the terrain.
ACOG's stance is that skiing, due to the possibility of injury should be avoided. These thoughts are echo'd by the NHS in the Uk. The main issue is the risk of falling or injury to your abdomen — which, in your first trimester isn't as big an issue. However, we've all heard of freak accidents of skiers hitting a tree or another skier, which — during pregnancy could cause a miscarriage.
If you plan to ski during your pregnancy, you should avoid high-altitude skiing and opt for beginner or intermediate slopes. It is important to use caution because the risk of falling increases as the pregnancy progresses.
It is also important for any pregnant skier to stay hydrated and take frequent breaks throughout their day on the slopes. While skiing at altitude can be less of a concern for those who have previously done so before becoming pregnant, it is still important to keep in mind that air pressure decreases with altitude which could make breathing more difficult. You also have increased oxygenation needs during pregnancy.
What Risks Are Involved With Skiing While Pregnant?
Skiing can be a thrilling and enjoyable activity on the slopes, but pregnant women should be aware of the risks that come with skiing while pregnant.
The combination of altitude, cold temperatures and potential for physical contact with another skier or obstacles on the slopes could lead to injury or even miscarriage in early pregnancy. Women who are experienced skiers may still choose to ski in later pregnancy, but it is recommended that they avoid skiing late into your pregnancy.
An experienced skier will have more control over their center of gravity, which can help keep them safe on the slopes.
Obviously, you should be sure to consult with your healthcare professional before engaging in any exercise during pregnancy, particularly if it involves activities like skiing.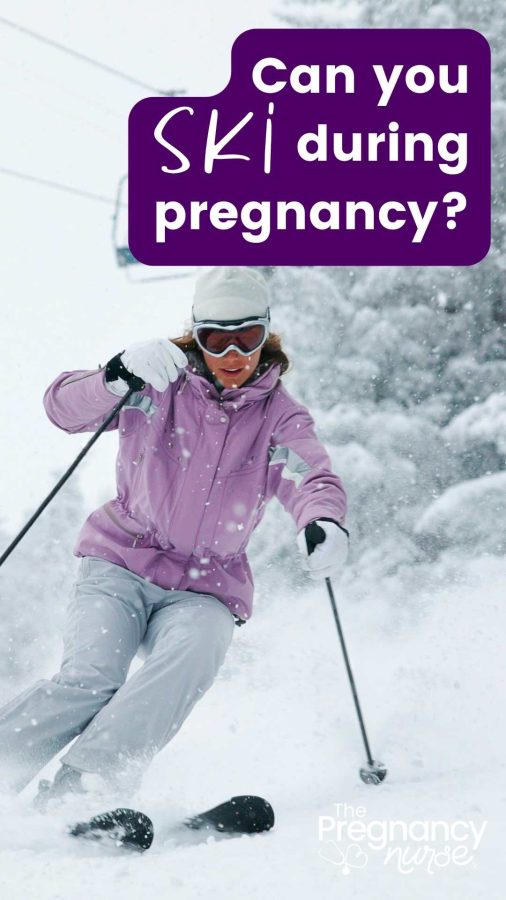 Can you ski in the first trimester?
Generally speaking, skiing in the first trimester should be avoided due to the increased risk of miscarriage. During this time, your body is undergoing many changes and you may be more prone to falls or other injuries while skiing.
However, you won't have as much issues with your center of gravity changing. It is mostly an issue of:
Over-exerting yourself while also growing a baby
Injuries due to pregnancy body changes.
Can you ski in the second trimester?
The second trimester is usually considered less risky for pregnant women who already know how to ski. To ensure a safe and enjoyable experience, make sure you take regular breaks and wear protective gear such as a helmet.
But of course, talk with your provider before going. And mostly take easy lifts, and just try to enjoy the sunshine and the day (remember that stress-relieving activities can be awesome during pregnancy). If you're not enjoying it, definitely stop. It can be hard when your body isn't up to things that it used to be, but remember that next season you will be able to enjoy the sport to the fullest again (if you're not pregnant again).
Can you ski in the third trimester?
Skiing during the third trimester of pregnancy can be more dangerous due to the change in your body's center of gravity and an increased risk for injuries related to your pelvis. If you are considering skiing while pregnant in your third trimester, it is important to speak with your doctor beforehand. Your doctor will be able to provide you with advice on what type of skiing is safe for you and any safety measures you should take while on the slopes.
Honestly guys — I can't imagine seeing a large pregnant woman on the slopes. I would honestly just avoid it. Sure, enjoy a walk in the cold winter air, but then head into the lodge to put your feet up and read a good book (or take a prenatal class).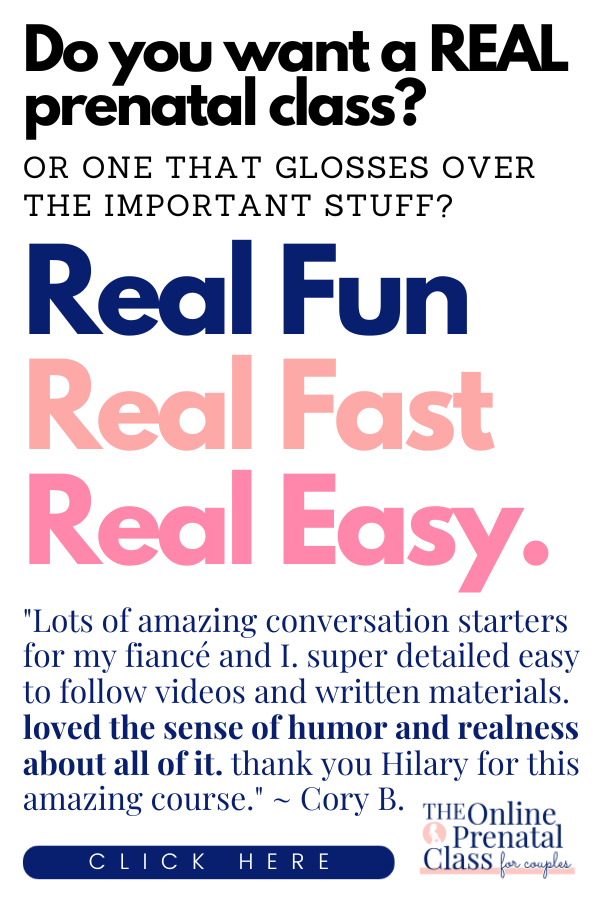 Can you snowboard while pregnant?
Snowboarding is an enjoyable activity that many people enjoy. However, the idea of snowboarding while pregnant can be worrisome.
The same principles that apply to skiing also apply to snowboarding while pregnant. It is important to stay on slopes that are appropriate for your level of experience and avoid terrain parks or other more dangerous areas.
Additionally, it is important to listen to your body and take breaks when needed as you may become fatigued quickly due to the extra weight carried by the baby. Although there is no definitive answer, it is likely that a pregnant snowboarder has an increased risk of getting injured when compared with a skier. Therefore, it might be best for a pregnant woman to stick with skiing and avoid snowboarding while pregnant if possible. Or again, perhaps the lodge.
Can you go water skiing while pregnant?
Water skiing while pregnant is not recommended, as it can be dangerous for both mother and baby. Skiing is a physically demanding activity, even for the most experienced skiers, and when expecting a child, additional strain is not advised.
The same goes for snowboarding on water; it involves jumping, sudden turns, and other vigorous motions that can put too much stress on the body.
There are also risks involved in falling while skiing or snowboarding which could cause harm to both mother and baby. With water skiing you're much more likely to fall on your abdomen, and it is less easy to take breaks or take it slow.
What activities should you avoid when pregnant?
Most often you want to avoid activities that will over-strain your body that is already growing another human.
You should also be mindful of your pelvis and how it can be unstable. It is easier to strain the muscles surrounding your pelvis.
Also, as your baby bump grows it can be difficult to maintain your center of gravity. So, sports that are inherently unstable might need extra caution (and most people avoid them).
Remember that many activities aren't recommended during pregnancy as most providers or locations just don't want the liability of recommending the activity to pregnant women. Obviously, there aren't studies about skiing during pregnancy — but there is evidence that people have over-done it have suffered injuries, and possibly fetal complications (including miscarriage or fetal death).
Skiing While Pregnant – Should You?
Honestly guys, I wouldn't. Maybe if I was REALLY early in my pregnancy, when there aren't that many body changes — and if I was already a REALLY good skiier. Remember that early in pregnancy your baby is protected by your thick uterus (the walls thin out as the baby grows) and your abdominal fat.
But, it may just be the season to not go. Some ski areas may also ask you if you're pregnant and will not allow you on the slopes if you are.
So, that's skiing during pregnancy. If you'd like to simplify EVERYTHING from bump to bassinet come join me in here.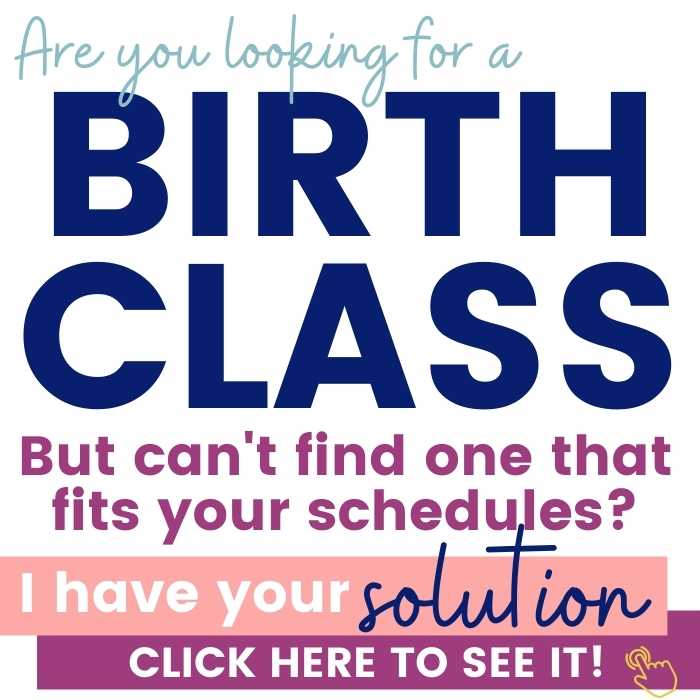 And, if you're not quite sure you're ready for that whole thing, check out my free prenatal class. It's your first step toward getting in the driver's seat of your birth.
About the Author
Latest Posts

A nurse since 1997, she has worked in various fields including pediatrics, geriatrics & hospice. She has 20 years of labor and delivery experience in the San Jose, CA and Phoenix, AZ areas.
As an evidence-based prenatal educator Hilary has delivered thousands of babies and has educated hundreds of thousands of parents from a diverse patient population to help them have a confident birth.