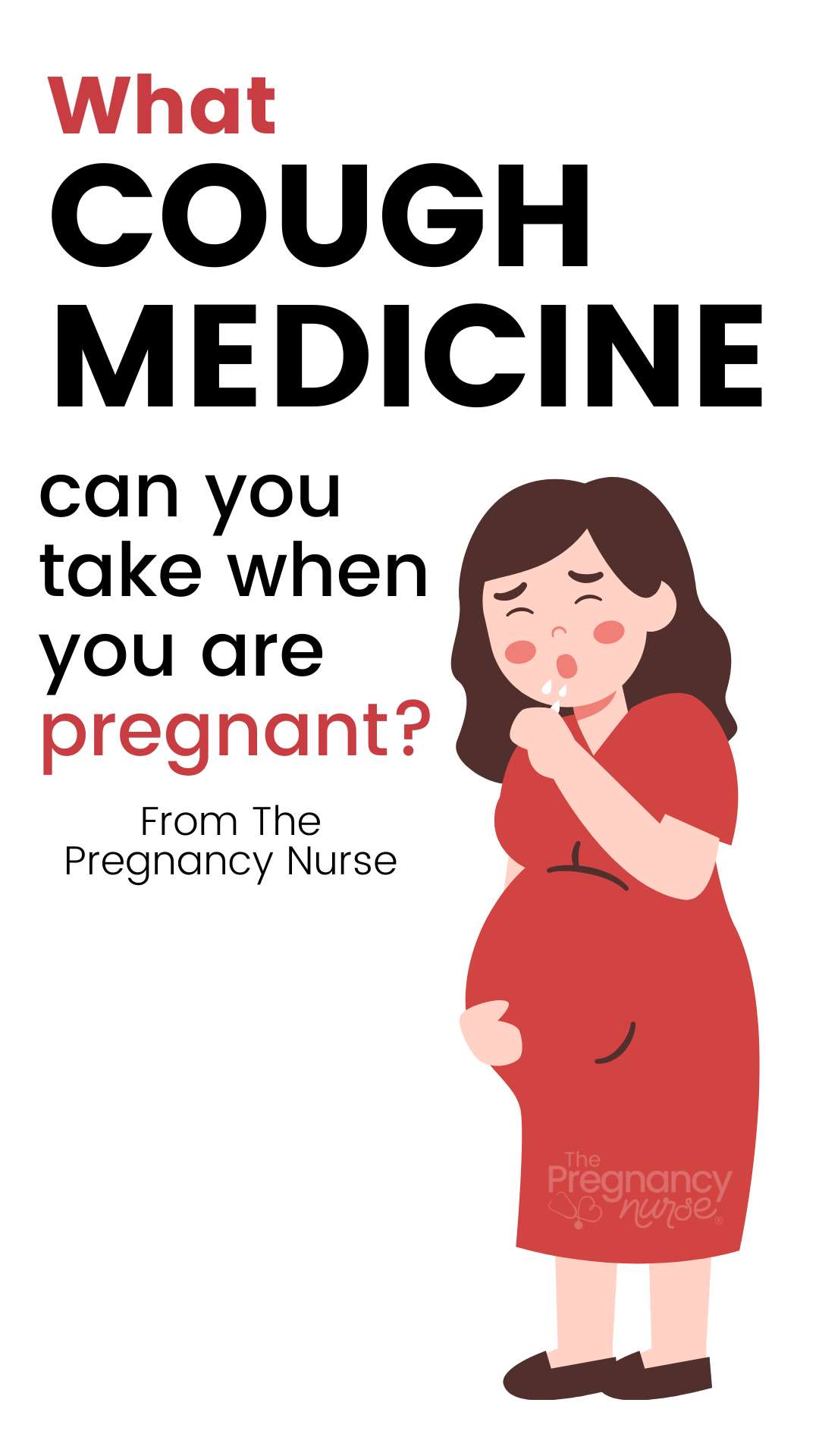 Are you a pregnant woman who is looking for information on what cough medicine you can take? If so, you have come to the right place. In this blog post, we will provide you with information on the safety of different cough medicines for pregnant women. Keep reading to learn more!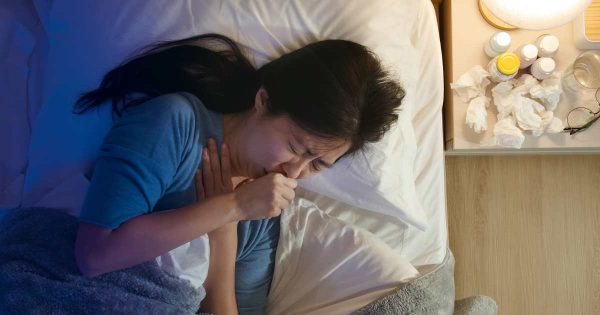 But first, how do I know all of this? Hi — I'm Hilary — The Pregnancy Nurse 👩‍⚕️. I have been a nurse since 1997 and I have 20 years of OB nursing experience, I am also the curly head behind Pulling Curls and The Online Prenatal Class for Couples. 🩺​ I have seen thousands of sick patients (as well as being sick myself during pregnancy) and I know how miserable you can be and looking for relief. But, I also know what things can be problematic, so I am a good resource.
Pro Tip: Things like the flu or a even a really serious cold virus can be really problematic during pregnancy. If you really aren't feeling well, please do call your provider. They may want to see you or may have things for you to watch for based on your own needs and circumstances.
Your immune system can be tricky during pregnancy so be sure to stay in touch with them.
Coughing Medicine for Pregnant Women
Is a tricky issue because many of the products available over-the-counter contain ingredients that are not recommended for pregnant women. Therefore, it is important to check with your doctor before taking any kind of medicine or any natural remedies while pregnant.
Can I say it again — PLEASE CHECK WITH YOUR PROVIDER BEFORE TAKING ANY MEDICINE, this is just an informational article, not medical advice.
In fact some of the cough and cold medicines that people routinely take can be problematic for large groups of people such as those with diabetes or high blood pressure (and you may be in one of those categories too along with being pregnant right now), or another medical condition. So, I am here to tell you that it REALLY is good to talk with your provider about what to take (again).
Remember that just because something is sold as over the counter medicines (otc medications) doesn't mean it is safe for everyone. You can always talk with the pharmacist if you are there during their hours to find out what is right for you (or ask your doctor).
It is always best to avoid taking any kind of medication during pregnancy, if possible. However, if you are suffering from a persistent or severe cough, your doctor may recommend that you take an over-the-counter or prescription medication.
I will be linking to some meds, but that's just to give you an idea of what they look like — I am not recommending you TAKE any of those (until talking with your doctor).
Coughs can do a few things:
Prevent you from getting adequate sleep, those dry night-time coughs can be so annoying, and not sleeping can slow your healing.
They can be painful to your ribs, especially with baby already pushing up into that area too.
That being said, it is normally considered safe for most pregnant people to take
Dextromethorphan (also known as Delsym or sometimes Robitussin – although Robitussin often combines with other products which can be a problem) – This cough suppressant "chills-out" the part of your brain that keeps triggering the cough. In the studies that have been done there is no link between this and birth defects.
Guaifenesin (also known as Mucinex) – it looks like this one is less studied and some places recommend you NOT take it in your first trimester, but is generally considered safe. This medicine helps bring "bring up" the mucus in your lungs by thinning it out (so, better for "wet" coughs)
The other thing that is tricky is that a LOT of cold medications have several ingredients in them (known as combination products — like 'helps cough and cold"). So, we're going to talk more about those ingredients, but I'd recommend taking just ONE active ingredient at a time to make sure how you react to it and can give your baby only the things you REALLY need to feel better.
Also, some of those medications have alcohol in them. They don't believe there is any safe amount of alcohol for a growing baby.
Pro Tip: They are generally more concerned about medicine in the first trimester of pregnancy vs the third trimester because all the baby's parts are delicately being formed during that first trimester (you're at an increased risk of major malformations in the baby). However, things that might affect blood flow can be more problematic in the third trimester — so always check with your healthcare provider.
And, if you're loving this kind of education about your body during pregnancy, please do join me in my tailored-to-you pregnancy series:
Which cough syrup is safe for use during pregnancy?
One thing that I think a lot of people don't think about anymore is that sometimes cold syrups help to stop the cough by coating your throat to stop the cough (so, more mechanical vs a drug). So, sometimes taking the actual syrup is better than the pills that many of them are offered.
But, once again — look for syrups that only have one active ingredient if possible.
Other Cold Medicine for Pregnant Woman
The sad news is that most common cold medicine is not super helpful in general.
The main cold symptoms that people take meds for are coughing and congestion.
However, a lot of people take Sudafed (also known as Pseudoephedrine and Phenylephrine) for a cold. It is probably the most popular of the oral decongestants I have a whole post on Sudafed during pregnancy that explains all of when it is safe to take, and when it is not.
Ultimately, I'd try to stay away from Suafed when possible. It can dehydrate you which can be really problematic when you are growing a baby. It can also raise your blood pressure, which can also be a big problem for pregnant women.
It is recommend you NOT take Sudafed in either of it's forms during your first trimester.
Some providers of pregnant patients are comfortable with it during the 2nd and 3rd trimesters, but that is when blood pressure can creep up — so be sure to talk to them.
AND, remember that often times it doesn't do all that much for you.
Also, many pregnant women have pregnancy induced rhinitis where they feel like they have a stuffy nose their entire pregnancy (and Sudafed won't fix that, just getting the baby out fixes it). It is likely just better to take a few sick days and just blow that runny nose instead of having he adverse effects from the medicine.
I'm also going to talk more about sinus rinsing later in this post and I think it's a GREAT, safer alternative to taking Sudafed.
Oh, and if you think it's allergies you can consider antihistamine with your provider (like Benedryl or something longer-lasting like Zyrtec). Fun fact Unisom (that most people use for sleep) can also help with allergies.
BTW they also don't recommend Sudafed while breastfeeding because it can drop your supply. My friend Katie (I love her breastfeeding courses) has a good post on taking Robitussin while breastfeeding.
Sore Throat Medicine for pregnant women
If you are suffering from a sore throat, your doctor may recommend that you take Chloraseptic Sore Throat Spray, which is a safe and effective way to relieve the discomfort. Additionally, they may suggest using salt water gargles or a numbing lozenge. They may be able to recommend Tylenol or Ibuprofen depending on where you are at in your pregnancy.
Remember that a sore throat COULD be strep throat, so be mindful of that, especially if it is only a sore throat that is not going away with few other symptoms. Be sure to ask your provider if you have any questions. They can easily test you for strep throat to make sure that's not it.
Strep throat could be a BIG problem for you and the baby if you let it go without antibiotics. My own grandmother died from strep throat (also called Scarlet Fever if it continues untreated).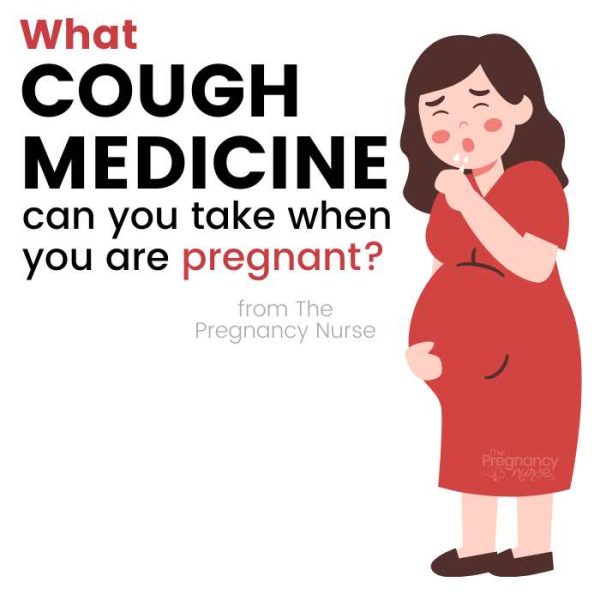 Flu Medicine for Pregnant Women:
When it comes to flu medication, your doctor will likely recommend that you take Tylenol (Acetaminophen) or Advil (Ibuprofen) to reduce fever and relieve body aches and pains. However, if you are feeling more severely ill, your doctor may prescribe an antiviral medication like Tamiflu to help reduce the severity of your symptoms. You'll definitely need to talk with them about that (it's prescription-only).
Remember that the "line" between colds, flu's, Covid etc is all kind of vague unless you get an actual test (and most people don't). All of those illnesses are viruses, and antibiotics won't help (unlike with Strep that is a bacteria). The medicine we have talked about so far are just for the symptoms you experience with those infections, and may or may not help depending on what you are experiencing.
Just a reminder that the flu can be REALLY problematic in pregnant people and to get your flu shot if that is an option for you.
Finally, it is important to remember that any cold medicine or cough syrup you take while pregnant should not contain alcohol, as it can cause developmental problems in some babies.
Home remedies for coughing during pregnancy
In addition to taking over-the-counter and prescription medications, there are also a number of home remedies that can help relieve coughing during pregnancy. These include drinking hot tea with honey, using a humidifier in your bedroom, using vapor rubs on the chest and throat, gargling with warm salt water and drinking plenty of fluids.
Drinking a LOT of water is SO important if you are sick during your pregnancy.
I recommend drinking 8-16oz of water/hour when you are awake during the day (and then tapering it before bed so your bladder won't wake you up all night). It's a lot more than you'd normally drink if you were sick. I know it seems like a lot, but if you get dehydrated, plus you're pregnant AND sick you're going to be SO miserable!
I also have a full post on home remedies for a cold while pregnant.
One of the other weird things I find that works is to put some menthol rub (like vicks vaporub) on my feet and then covering it with socks. I know, it sounds crazy but it's worked wonders for both me and my kids a few times!
Be VERY mindful of any "herbal remedies" for a cough or cold. Beyond just some vitamin C it is hard to know what types of herbs or oils are in the remedy and to know if it is safe. Just like with over the counter medications, herbal remedies can also be quiet unsafe for you or your growing baby. That can also include the zinc remedies — check with your provider before taking them as well.
For either cough or the cold you can try a nasal saline rinse (There are a bunch of more-expensive ones on the market now, but I think that squeeze bottle one works well). I hate it, but I'm a big fan of the results.
It sounds horrible if you haven't tried it before, but it can fix a lot of things:
Blocked nose by rinsing out your forward nasal cavities
Hydrating all your sinuses to loosen congestion
This hydration can also extend to your lungs (and may stop any upper congestion from triggering the cough).
I recommend giving it a try and seeing if it works for you. As it's just salt water it is one of the safer alternatives.
If you're not quite ready for the rinse you can always dry one of the saline nasal sprays on the market (don't confuse those with the steroid nasal sprays that you would want your doctor to recommend before taking).
Where can I find out what medicine I can't take when I'm pregnant?
If you have any questions about which medications are safe for pregnant women (and their unborn baby), your doctor is the best person to talk to. They can provide you with personalized advice based on your individual medical history and needs. Additionally, there are several websites where you can look up information about the safety of specific medications during pregnancy, such as the American Family Physician website or the MomyMeds app.
It is important to remember, however, that these websites are not a substitute for medical advice from your doctor. They should only be used as an additional source of information.
It is also very important to talk with your doctor about any supplements or herbal remedies you may consider taking during pregnancy. While some of these products are marketed as safe they can be unsafe for you or the baby.
Don't forget to keep taking your prenatal vitamins to make sure your body is getting the things it needs (because you may be eating less/different).
I hope this blog post has provided you with some valuable information. Remember that it is always best to check with your doctor before taking any medication, even over-the-counter medication (have I said that enough? It's annoying, I know — but important….).
But, when you're feeling sick is a good time to get started on your birth education (productive couch time). I can help you feel more prepared for your hospital birth in The Online Prenatal Class for Couples. It's the only online birth course created for couples that is fun, quick and budget-friendly
And, if you're not quite sure you're ready for that whole thing, check out my free prenatal class. It's your first step toward getting in the driver's seat of your birth.
About the Author
Latest Posts

A nurse since 1997, she has worked in various fields including pediatrics, geriatrics & hospice. She has 20 years of labor and delivery experience in the San Jose, CA and Phoenix, AZ areas.
As an evidence-based prenatal educator Hilary has delivered thousands of babies and has educated hundreds of thousands of parents from a diverse patient population to help them have a confident birth.