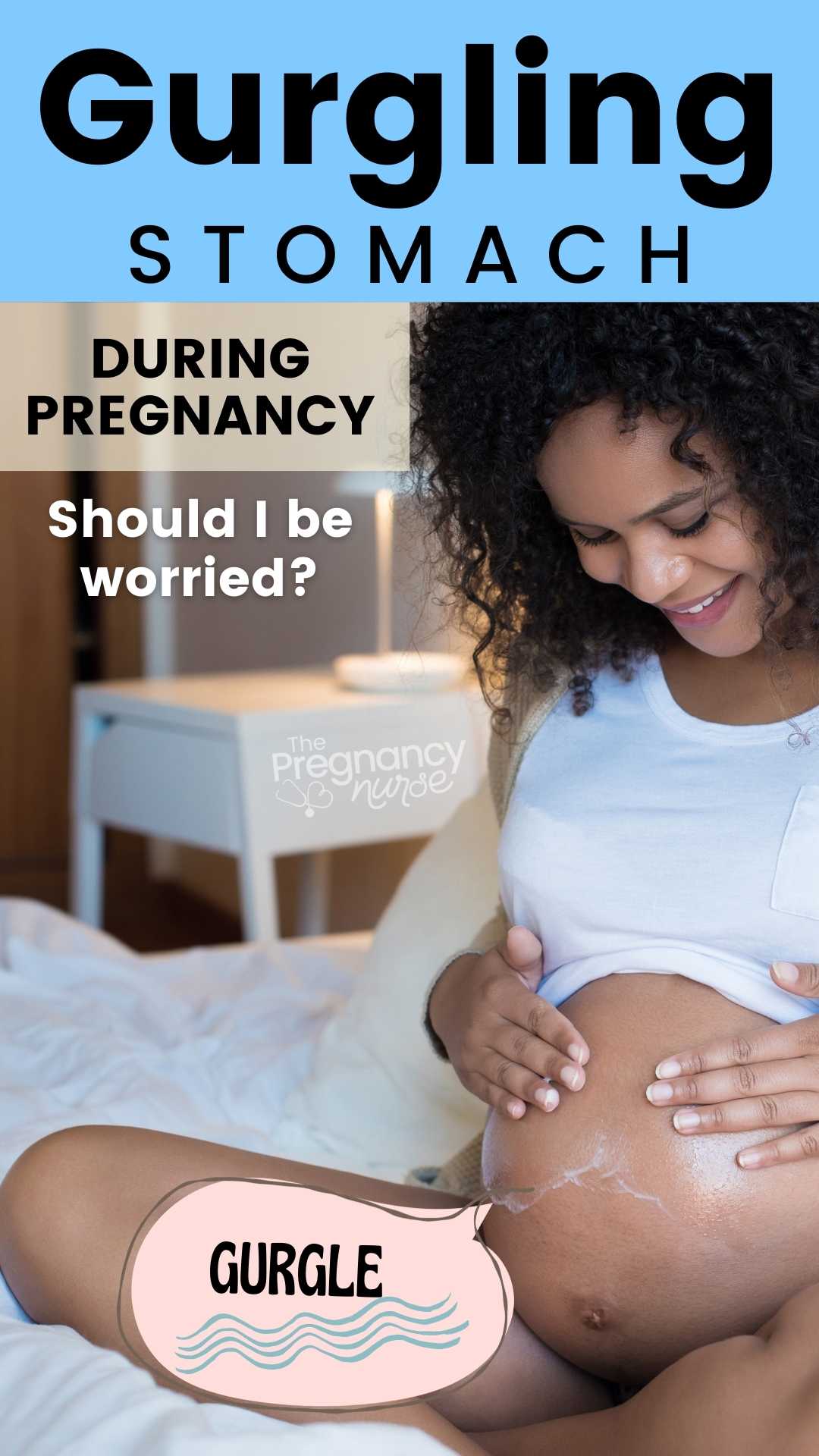 Do you feel like war of the worlds is sometimes being waged in your stomach during the second trimester of your pregnancy? Normally it's caused by hormonal changes associated with pregnancy — but there are a few things to watch for. This post will explore what causes gurgling stomach during pregnancy and what you can do to alleviate the symptom.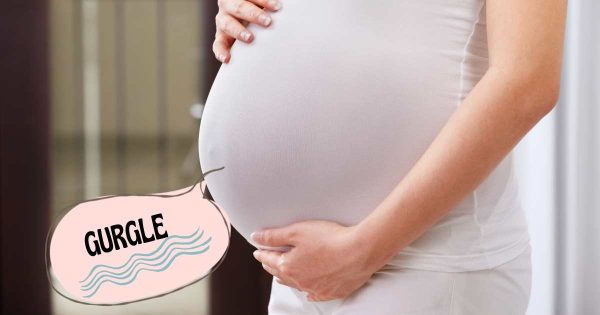 But first, how do I know all of this? Hi — I'm Hilary — The Pregnancy Nurse 👩‍⚕️. I have been a nurse since 1997 and I have 20 years of OB nursing experience, I am also the curly head behind Pulling Curls and a mom to three. 🩺​ I know so well how many WEIRD changes there are during pregnancy, I've examined a LOT of pregnant tummies and I think I'm a great resource on this one!
Please always consult with your health care provider if you are experiencing any concerns during your pregnancy.
And I'm real serious when I say this IS something you should talk to your provider about. If you have any history of stomach issues, any bleeding, high blood pressure you just want to make sure everything is AOK with you and baby. 🙂
What causes a gurgling stomach during pregnancy and is it normal?
During pregnancy, your digestive system slows down due to hormone changes. This can lead to gas, bloating and even constipation. In my experience all of those are normal — after examining thousands of pregnant bellies.
For me, I always figured mother nature was trying to get ALL the nutrients out of my food so it could give it to the baby.
But, the hormones relax smooth muscles (including your uterus, and the muscles around your pelvis) and this does slow down that digestive track. It also delays how bile is put into your food as it goes through your intestinal system.
The good news is that these gastric disturbances are usually not harmful to you or your baby. However, if you are concerned about the gurgling noises coming from your stomach, it is best to consult with your healthcare provider.
It's important that you're choosing the right foods to eat — grab my safe eating guide here:
Make sure you're very honest with your provider about your GI tract. Are you having a lot of gas, a lot of constipation — be sure to chat with them about it so they can maybe give you some ideas on how to make it better, including your gurgling stomach!
Isn't pregnancy magical? Hahah….
Magic seems difficult, but it can be really easy. 🙂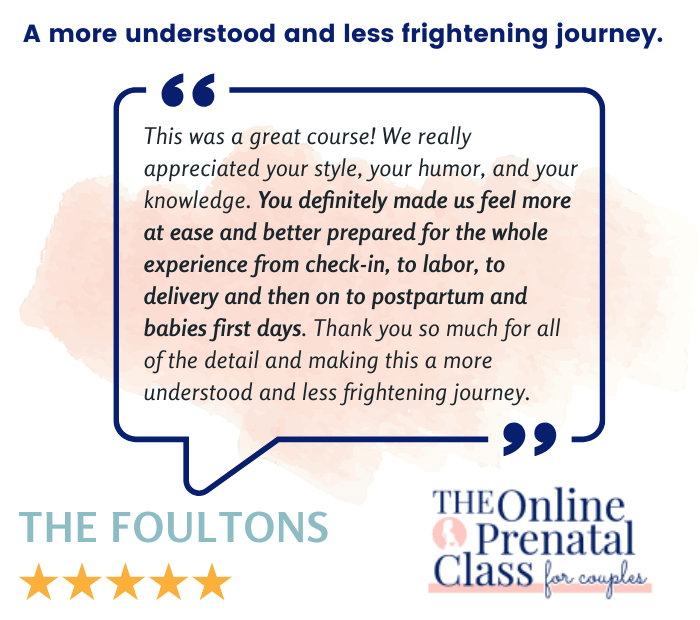 When should you be concerned about your gurgling stomach?
If you are experiencing
Severe pain
Vomiting
Bloody stools
This could be a sign of gastroenteritis, which is an inflammation of the stomach and intestines. This condition can be harmful to you and your baby, so it is important to seek medical help if you experience these symptoms.
How can you prevent or treat a gurgling stomach during pregnancy?
There are a few things you can do to help alleviate the symptoms of a gurgling stomach:
– Drink plenty of fluids, especially water, to stay hydrated and help move food through your digestive system.
– Eat smaller meals more frequently throughout the day instead of three large meals.
– Keep track if there are foods that cause it more than others — and then avoid those foods if you're somewhere you don't need a stomach side-show. 🙂
– Exercise regularly to help stimulate digestion and promote regular bowel movements.
– Talk to your doctor about trying over-the-counter antacids or digestive aids if you are still experiencing discomfort.
This being said — sometimes it just happens. As long as you're eating a good diet (and drinking a lot of water) and feel good otherwise — just think of it as your stomach talking to the baby. 🙂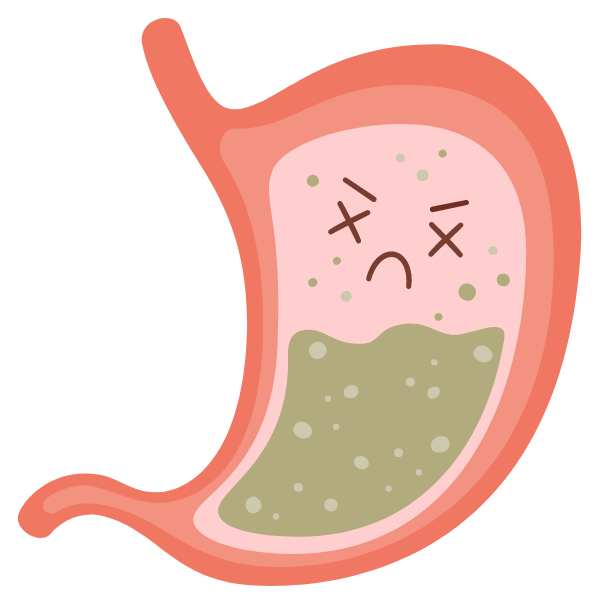 This isn't totally related, but I do have a whole post on avoiding pooping at delivery that might interest you!
What are some tips for living with a gurgling stomach during pregnancy?
If you are struggling with a gurgling stomach during pregnancy, here are a few tips that may help:
– Avoid wearing tight clothing that constricts your stomach.
– Try lying on your left side when resting or sleeping to take the pressure off of your stomach.
– Relax and take deep breaths to help reduce stress, which can aggravate digestive issues.
** that last tip makes a good point. The more you stress about the sound, the worse I think it makes it. Stress alone can make your stomach gurgly….
Honestly, just having a sense of humor about it is one of the best things you can do, especially if you're at a function that makes it weird (rather than just sitting on your own couch).
Again, your stomach can really be a window into your total health, so don't feel weird about discussing this with your provider.
I know, pregnancy is SO weird. SO, SO weird….
Let me help guide you through it with The Online Prenatal Class for Couples. In just a few hours you can be prepared for your confident hospital birth.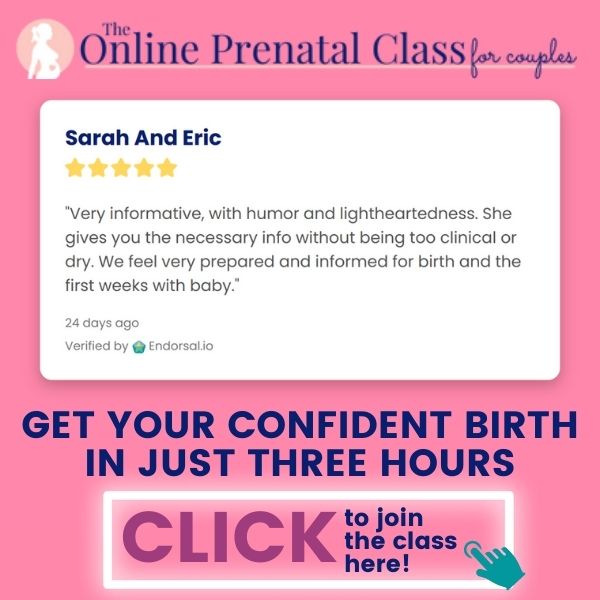 And, if you're not quite sure you're ready for that whole thing, check out my free prenatal class. It's your first step toward getting in the driver's seat of your birth.
About the Author
Latest Posts

A nurse since 1997, she has worked in various fields including pediatrics, geriatrics & hospice. She has 20 years of labor and delivery experience in the San Jose, CA and Phoenix, AZ areas.
As an evidence-based prenatal educator Hilary has delivered thousands of babies and has educated hundreds of thousands of parents from a diverse patient population to help them have a confident birth.