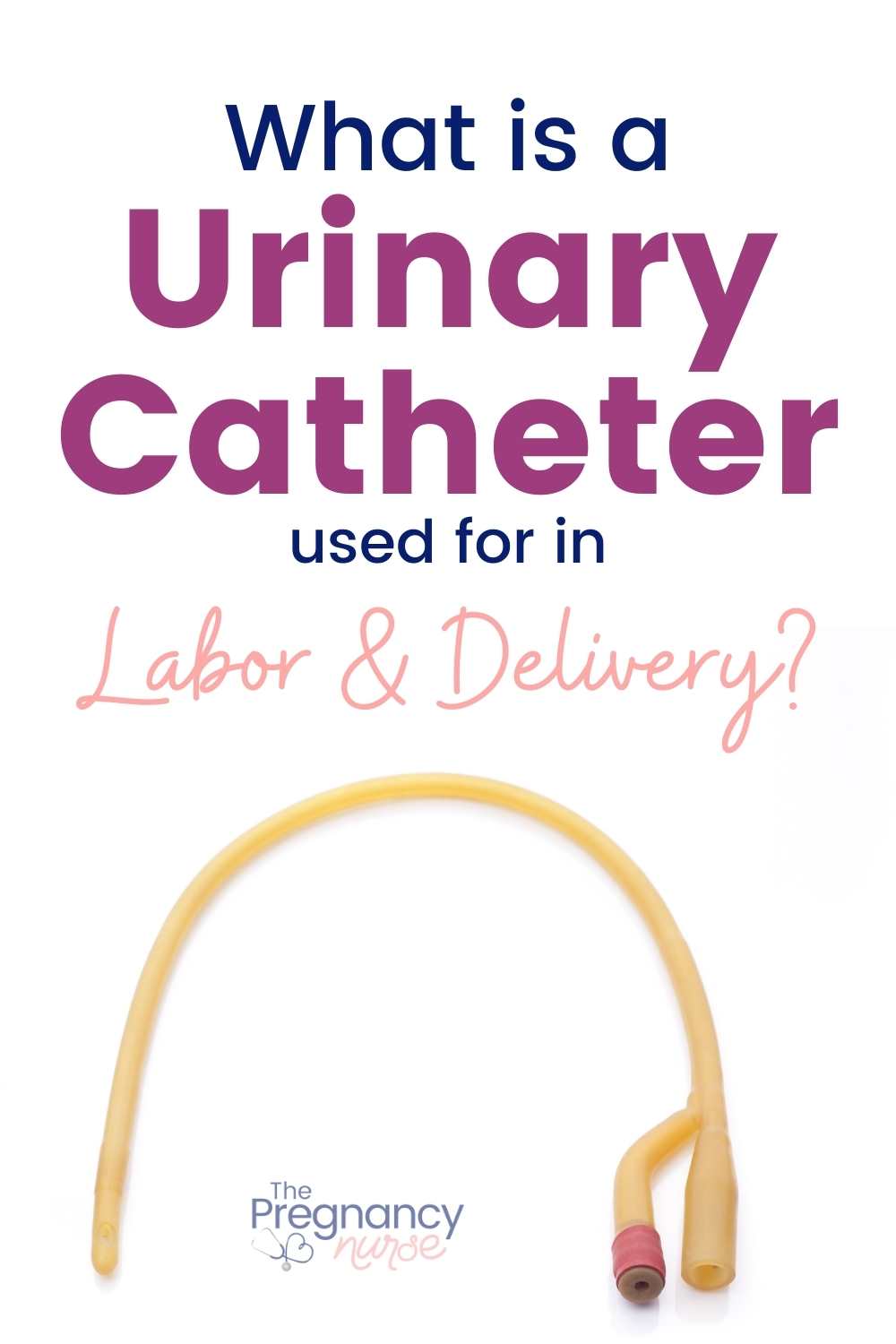 A Foley catheter is something that drains the urine out of your bladder into a bag. It can be used for a variety of reasons in healthcare, but why would it be used in labor and delivery and what do we use it for?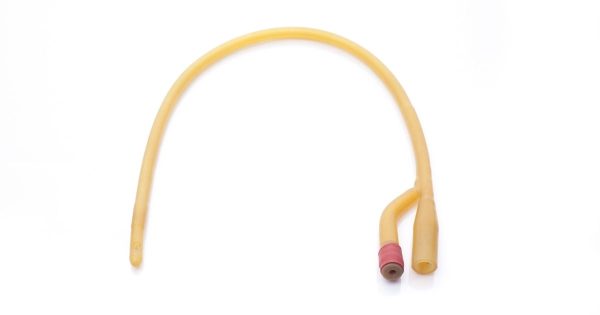 Before we get started, who am I and why do I know anything about this?
Hi, I'm Hilary — The Pregnancy Nurse 👩‍⚕️. I have been a nurse since 1997 and I have 20 years of OB nursing experience, I am also the curly head behind Pulling Curls and The Online Prenatal Class for Couples. 🩺​ I have put in thousands of catheters, and in fact, used to have a job where I changed men's catheters on home health once a month. Some might call me a catheter specialist. So let's "dive" in. Hahahaha.
But, before that — come join me in my pregnancy series where I can join you just where you are for the rest of your pregnancy
I also have a Youtube Video that shows how a catheter is put in that you might find helpful:
What is a Catheter?
The word catheter means tube in the hospital. So, we have lots of catheters. Other ways we use it:
IV catheter
Epidural catheter
And neither of those has anything to do with urine.
The FOLEY part of the catheter is the bag that the urine drains into. More precisely we'd call this a urinary catheter.
Catheters are something that we talk a lot about in here. Knowing what some the main things used in labor and delivery can help it seem less scary!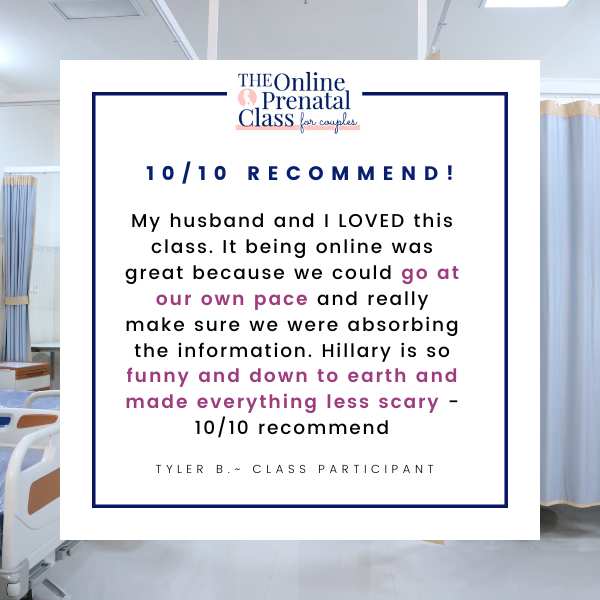 What are Catheters Used for In L&D?
Draining Urine
This is likely the most common reason. Urinary catheters can be done a couple of different ways:
Indwelling — means we put it in once and remove it and then are (hopefully) done with it.
Intermittent — this means we place the tube into your bladder every couple of hours to drain out the urine and then remove it.
The type that the hospital uses is based on policy (and hopefully infection rates associated with it).
Induction of Labor
Sometimes, catheters are placed in your cervix and blown-up with saline to open your cervix.
Most often they used something called a "cooks balloon" where it is shaped sort of like a snowman where the middle section isn't as thick. Then, they blow-up the balloon within your cervix to sort of gently push it open with the pressure of the balloon.
Some doctors place these in the office and then send you home. Some do them in the hospital, and may even use other medications in conjunction with it.
These are often used when your cervix isn't really ready for the induction but it is necessary, like I talk about in my 37 week induction post.
I also talk a LOT about the induction process right in here — a whole chapter on it!
Risks of a Catheter
The main risk is a possibility of infection. Your urinary tract is sterile and should not have an induction of bacteria into it. Obviously, when you go "up" a hole that normally goes "out" it can be hard on it. However, most people don't have an issue and we do several things to try to minimize any infection.
The other risk is that some people are just REALLY bothered by them. However, many people find they are less annoying than they thought they might be (and in several scenarios you don't feel it at all if you're numbed with anesthesia).
Benefits of a Catheter
It depends on why you are having it placed:
Epidural: Since you aren't able to get yourself out of the bed to use the restroom this prevents your bladder growing large and possibly blocking the baby from coming down into the birth canal.
Caesarean Section: If the bladder isn't drained before the surgery there is an increased chance of them cutting into the bladder which can cause a whole host of huge issues. Also, as you will be unable to use the restroom for about 12 hours after the surgery, it keeps the bladder from getting in the uterus's way and cramping back down (preventing bleeding).
Magnesium Sulfate: Magnesium Sulfate is used for preeclampsia or preterm labor sometimes. Because the magnesium is given at such high levels (to help your smooth muscle relax) it is important that we make sure your kidney function isn't being affected. We monitor urine output very precisely hourly. If, after the initial bolus and some infusion it is shown your kidneys are functioning well with it, it may be appropriate to remove it if you prefer.
Preterm Labor: If a patient is placed on STRICT bedrest, we will use a catheter to prevent them from needing to get up to use the restroom.
We chat about all this in my recent podcast on labor supplies:
Urinary Catheter Placement Process
The nurse will open the sterile package, and put on the sterile gloves.
The urethra is prepped with the provided solution (varies depending on facitiliy).
The catheter tip is lubricated.
The nurse stabilizes the urethra (done differently in men vs women).
The catheter is placed in the urethra and success is noted when urine flows out.
If the catheter is in-dwelling the nurse will blow-up a balloon to keep the catheter in the bladder.
If the catheter is not going to stay in, they will drain out the urine until it is done and then remove it.
If the catheter is in-dwelling, the nurse will attach it to your leg in some method (tape or a stabilizing product), so that it doesn't pull on your bladder.
That's it.
I know that things like this (things that go "in" an "exit only" hole in our minds) can seem really scary. I know a LOT of birth can seem scary. Come join me in The Online Prenatal Class for Couples where we prepare you to be prepard NOT scared — in just a few hours!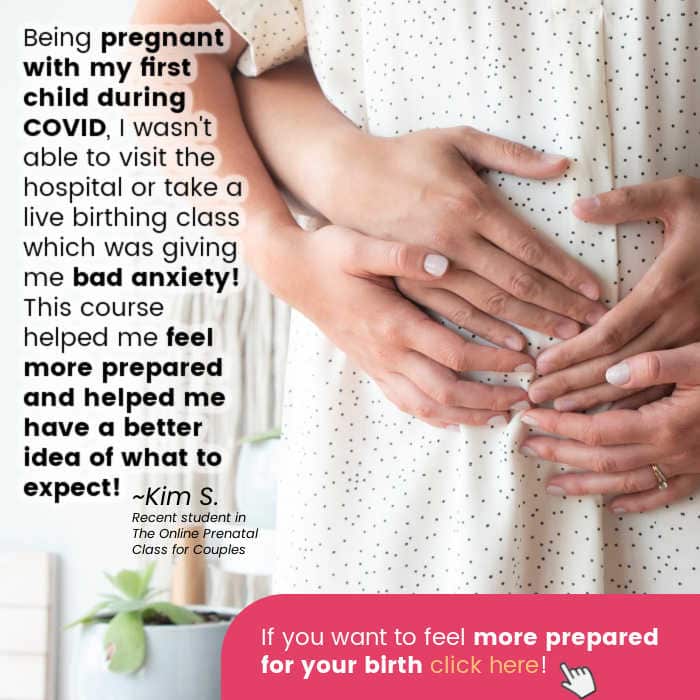 And, if you're not quite sure you're ready for that whole thing, check out my free prenatal class. It's your first step toward getting in the driver's seat of your birth.
About the Author
Latest Posts

A nurse since 1997, she has worked in various fields including pediatrics, geriatrics & hospice. She has 20 years of labor and delivery experience in the San Jose, CA and Phoenix, AZ areas.
As an evidence-based prenatal educator Hilary has delivered thousands of babies and has educated hundreds of thousands of parents from a diverse patient population to help them have a confident birth.