Who puts in your epidural and what types of qualifications do they need to do so? Did you know there are several types of epidurals and that changes who administers them?
Before we get started, how do I know all of this?
Hi, I'm Hilary — The Pregnancy Nurse 👩‍⚕️. I have been a nurse since 1997 and I have 20 years of OB nursing experience, I am also the curly head behind Pulling Curls and The Online Prenatal Class for Couples. 🩺​ I have seen thousands of epidurals placed and have had 3 epidurals of my own (plus two steroid ones), so I am an expert in this. Let's make it easy to understand.
Who Gives The Epidural?
A labor epidural is given by either an anesthesiologist or a nurse anesthetist (CRNA).
Those are the only two people qualified to place it. It is not given by your OBGYN, Midwife, or doctor. Just those two. They specialize in this type of situation.
But, let's dive a little deeper.
What Are The Different Types of Epidurals?
If you're here on The Pregnancy Nurse, you're liking thinking about the labor epidural, but there are actually a LOT of different types of epidural shots that can be given for back or neck pain.
Personally, I had a steroid epidural injection along my tailbone to help with tailbone pain after delivery (turns out it was my pelvis shifting, not my tailbone) — but it was actually provided by a pain management doctor, not an anesthesiologist. I believe he specialized in nerve pain.
People get other types of epidural injections to help with pain all through the body (most especially back or nerve pain), in outpatient clinics — and that would be different than what we're talking about.
How is a Labor Epidural Given?
I actually have a whole video where I placed an epidural in Raggedy Ann that you can watch right here:
Epidural Placement Step
You Request the Epidural — A patient does need to ASK for an epidural, it is definitely not automatically given to patients. At this same time, your nurse will check to make sure your provider has ordered the epidural.
While your Midwife/OBGYN/Doctor won't be placing the epidural, they have to give the order that it is OK that you have an epidural. So, at your next appointment — ask your provider if they want your labor to have progressed to a certain point before they order the epidural. It does vary.
We Call Anesthesia — Depending on if anesthesia is "in-house" (meaning already in the hospital) or needs to come from home we will give them a call to see how long it will take them to get there. Feel free to ask your provider if anesthesia is on the unit all day at the hospital where you plan to deliver at. It varies.
IV Infusion Increased — Yes, you do need an IV in order to get an epidural. We give you lots of IV fluids before an epidural because the greatest risk to you is having your blood pressure drop after you get comfortable.
The Epidural Provider Will Get Informed Consent — They will tell you the risks and the benefits of the epidural placement before putting it in. At any point in time you can withdraw consent and stop the procedure.
After that they feel for where to place the epidural, they scrub the area with special soap, numb it and then find the right spot, and place the epidural tube in that spot.
Once the epidural tube (called the Epidural Catheter) is placed, a pump will deliver medications through that to help take away about 80% of the pain from about your bra line to your knees.
And yes, we do talk about ALL of these (and also your other pain management options) here.
What Kind of Qualifications Do You Need to Place an Epidural?
An anesthesiologist will have gotten a bachelor's degree, will have 4 years of med school, and 4 years of residency (where they learn to specifically provide anesthesia including an epidural). They then also have to take exams to become "board certified" to do anesthesia.
A certified Nurse Anesthetist will work in a high acuity setting (usually OR, ICU, ER) for a few years as an RN and then will go to get a master's degree level program that takes 2-3 years. After that, most then do something similar to a residency with a practice as they gain skills in their chosen field.
Nurse Anesthetists are similar to nurse practitioners, in that their scope of practice is somewhat limited. It varies from state to state if they are able to practice on their own, or must practice in conjunction with a doctor.
Many busy labor units have a nurse anesthetist, and also an anesthesiologist. The CRNA will do the easier things, like labor epidurals, etc. And, anesthesia would do tougher cases like emergency cesareans, etc.
Who Gives Spinal Anesthesia?
Spinal anesthesia is given for cesarean sections (it's also given frequently in the main OR for surgeries there, especially orthopedic surgery like a new knee). Again, it is given either by an anesthesiologist or a certified nurse anesthetist (and besides the fact that they don't insert a tube) the placement of both seems very similar to you the patient. The spinal is aimed to make you MORE numb, faster.
You can learn more about cesarean section anesthesia in this post.
---
Hopefully, this article helped you know who will place your epidural and what to expect during that placement. Feel free to ask LOTS of questions so you know exactly what is going on. Doctors and nurses love to teach and you'll feel more confident in your choices.
And, I would totally recommend taking a prenatal class. Learning what happens from start to finish in labor will help you feel more confident. It has also been proven to increase your chances of vaginal delivery. This one can be done in just three hours, use code PREGNURSE to get 10% off.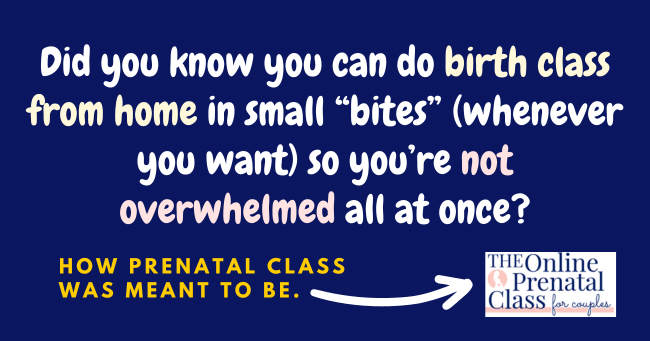 And, if you're not quite sure you're ready for that whole thing, check out my free prenatal class. It's your first step toward getting in the driver's seat of your birth.
About the Author
Latest Posts

A nurse since 1997, she has worked in various fields including pediatrics, geriatrics & hospice. She has 20 years of labor and delivery experience in the San Jose, CA and Phoenix, AZ areas.
As an evidence-based prenatal educator Hilary has delivered thousands of babies and has educated hundreds of thousands of parents from a diverse patient population to help them have a confident birth.