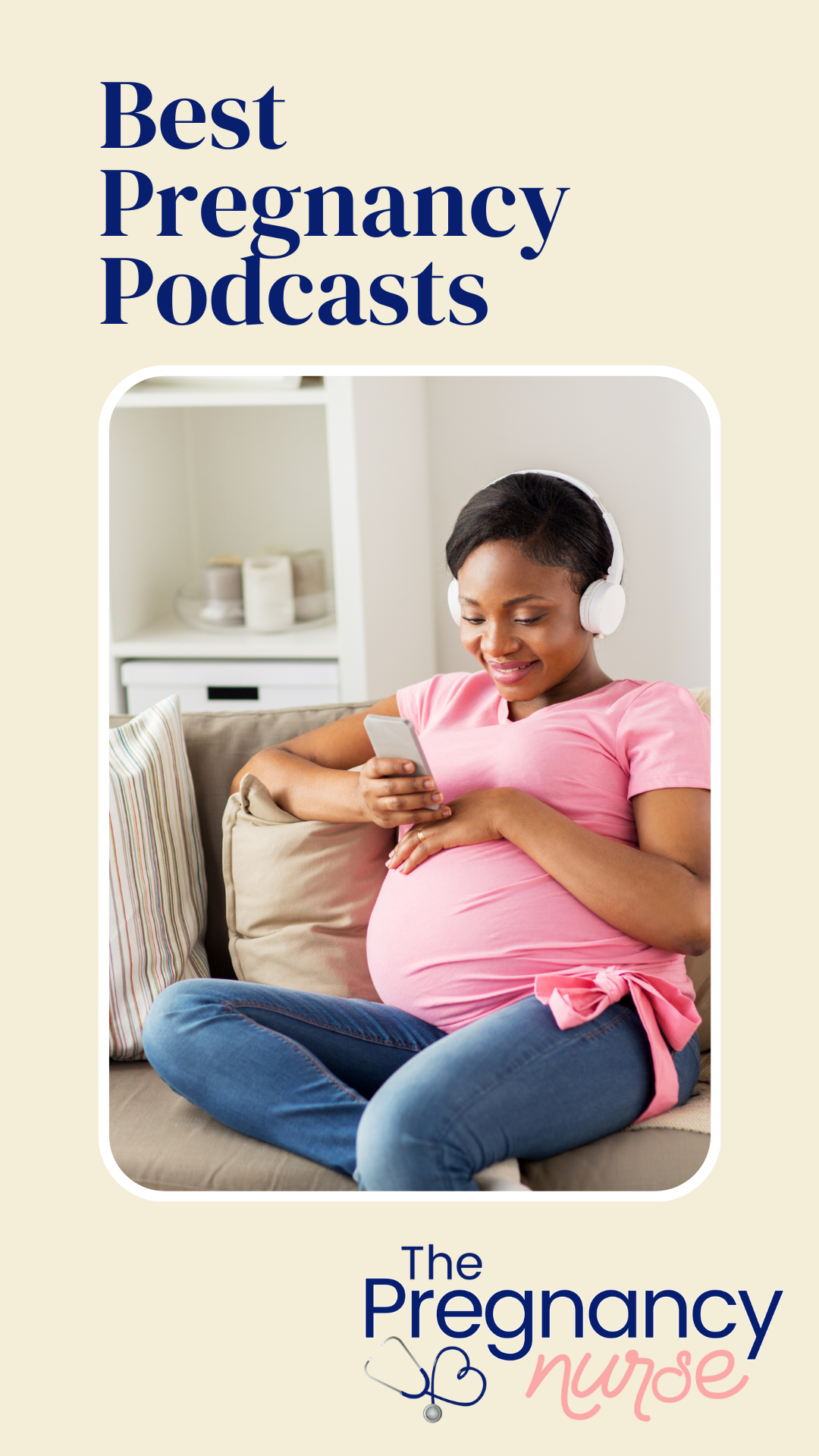 If you're pregnant and looking for a podcast that fills your best options for labor and delivery, I have the best pregnancy podcast that will share how you can have a healthy pregnancy even with a pregnancy brain.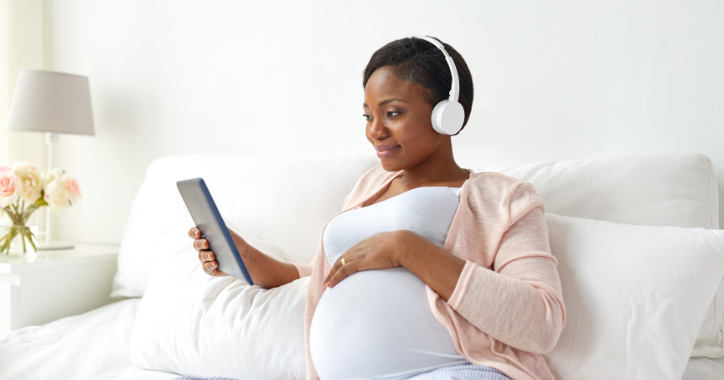 Best Pregnancy Podcast
The Pulling Curls Podcast: Pregnancy & Parenting Untangled is the best pregnancy podcast — full of practical tips for expecting parents. It is headed into its second season, you'll have a best friend in Hilary. She has 20 years of experience as a labor and delivery nurse (she has been a nurse since 1997). She also shares her own personal experiences (as she is a mom of three, one of whom is an adult). It is a weekly podcast, with several bonus episodes each year.
She understands that pregnancy & parenting comes with unique challenges and that each person needs to navigate their baby's birth on their own. She covers a huge range of topics too.
Prenatal Care Information
If you're looking for top tips on how to get the most out of your prenatal care visits, as well as getting a provider whom you trust and easily communicate with, this is the podcast for you.
Learning to talk with your provider can be difficult, so take these expert tips to get the best medical advice.
This episode on picking your healthcare provider had a lot of good tips.
Special Guests
Hilary Erickson has several guests on her podcast who are highly experienced in the field of labor and delivery, but also understand how new moms want to experience their birth and can help them have a collaborative hospital birth experience. These expert interviews are some of the audience's favorites!
One of the recent experts was Dr. Samantha Radford on how to safely clean during pregnancy.
New Baby Information
What do you need for that new baby? How do you navigate new motherhood? How will you care for them, and what are the best tips for handling life as a new parent? The Pulling Curls podcast has frequent episodes focusing just on your postpartum life. Including how to take care of yourself after the baby, as well as the new member of your family. Expectant parents (mom and dad) love these episodes!
This episode on what you NEED for newborns with postpartum Doula Valerie Trumbower was a great one for new parents!
Choosing Your Best Option
If your provider has ever told you options for you during your pregnancy, and you have such a hard time making that choice — the Pulling Curls Podcast is going to help you do just that. Learning to have these honest conversations with your healthcare team, and utilizing informed consent will allow you to make your best option apparent. You'll love that aspect of your confident birth.
This episode took real-life mom Katelyn Fagan's worry about VBAC'ing twins and shared how she navigated it with Hilary's assistance.
Medical Advice on Podcasts
You can give medical information without being medical advice — does that make sense?
Please be aware that NO information on podcasts should be taken as medical advice. They are meant for information and entertainment only. As the podcaster doesn't know you and your specific circumstances, it is important that you talk with your healthcare team about your specific needs and what's best for you at that time.
New Parents Podcast
Many pregnancy podcasts end a few weeks after the baby, but Pregnancy & Parenting untangled is meant to help support you and your family as you grow into parenthood. The show covers everything from pregnancy, home, travel — your whole life as a family. Great for dads too!
A recent episode had a highly experienced postpartum nurse share how dads can help out in the hospital after a baby.
Evidence-Based Information for Pregnant Women
It is important to use evidence and studies to guide your prenatal care and labor choices. That being said, a LOT of the problem of pregnancy is navigating your PERSONAL situation, and working with your healthcare team. I try to balance these out on Pregnancy & Parenting untangled to give you ways to make it all work for you.
The episodes on birth plans help you navigate those tricky choices in healthcare.
When is the best time to start listening to a pregnancy podcast?
Whenever you can I think it's great to start listening. You'll just feel more confident in general as you approach your delivery day. But, in early pregnancy — at least in the second trimester, you should start searching for some favorites you can listen to weekly. And the third trimester is a great time to binge listen to your favorites.
What to look for in a pregnancy podcast?
As you look for podcasts to find to help inform and entertain you, be sure to look for what matters to you (and keep in mind that a LOT of top podcasts don't do all of these for me).
Experience
Make sure the host is someone with a WIDE experience in pregnancy (beyond the podcast as well). You're likely looking for a healthcare provider with initials and some schooling in this area, with years (hopefully a lot) of experience. You're also looking for someone who helped lots of socio-economic levels and cultures as that can really relate to a lot of different types of people.
This episode on why you might get induced showcases Hilary's ability to navigate problematic pregnancy situations.
Engagement
Do you like listening to it? If it's not fun and engaging you might not retain the info — so be sure to find a podcast you really enjoy. It will pay off with the things you remember!
This episode with Mandy Irby shares how to say no in labor, and is a fun listen, in addition to giving you great tools for your labor!
Open to All Types
Are they up for any type of birth plan, or do you feel they have a bias towards a specific type of birth being the "best" kind of birth? Just something to be aware of as you listen.
This episode on pain management options shows that Hilary believes all birth plans are fair and you can use your health care team to support your needs.
Frequency
How often do they drop a new episode? If it's a great podcast, but only comes out once a month — that doesn't give you a lot of time to get new episodes in (unless you plan to be pregnant as long as an elephant).
Varied Topics
Do you want to hear JUST about pregnancy? I don't… I love sharing lots of different topics that can interest parents. From how to nest/organize your house through how to make a will — I think there are a LOT of things new parents need to learn about (as well as us old parents too).
A lot of times these different topics can help your mental health and help you realize there's a lot to consider and enjoy about this world we live in.
This episode on what you can learn from pregnancy that will help you be a better parent is a great one!
Size
How many have they produced? A lot of the great podcasts I've found only had like 10 episodes…. I hate getting into a relationship with that person and then it's over…. So pick podcasts that have a good # of episodes you can binge during your next nesting spree, and hopefully have many future episodes for you too.
The good news is that there are LOTS of great pregnancy podcasts out there!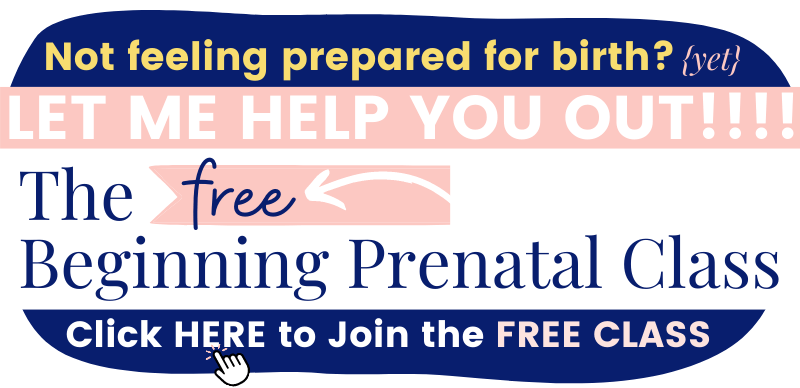 Other Good Pregnancy Podcasts
Everyone seems to mention Vanessa Merten and her "Pregnancy Podcast" in these lists. I think she does a great job — her informative podcast is like a pregnancy instruction manual (she also has a GREAT full article with each episode), but I wanted to highlight some of my other favorite podcasts out there! These are some of the best podcasts for your ears during the incredible adventure of pregnancy!
Keep in mind that most pregnancy podcasts are super well-rounded and have many episodes on each of these topics as well (so, once you find a favorite — search out episodes on a specific topic). You can search the Pulling Curls podcast pregnancy episodes right here.
Also, I mostly have the United States-based podcasts on this list, if you have another podcast you love — please tell me in the comments!
Best evidence-based podcast
The evidence-based podcast is a no-brainer. I really like Evidence-Based Birth. She is AWESOME at sharing the latest research on birth. That being said. It is taken from a VERY medical perspective (and many people find all the information a bit overwhelming).
As a NURSE I loved it, but it can feel like a tsunami of information. Also, it's really important to learn that while something is evidence-based, it might not be right in your specific circumstances, so you might need to tailor it more to your own needs.
Best Birth Story Podcast
If you love hearing birth stories you'll love The Birth Hour Podcast. Tons of great stories on that one, and it has raving fans on social media too!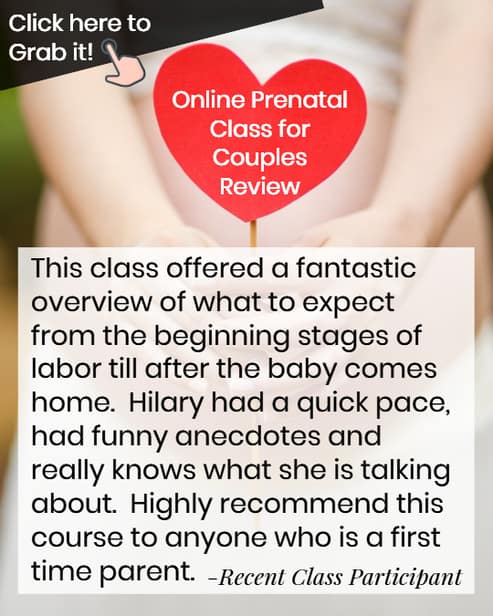 Best Postpartum Depression Podcast
There is a good podcast that isn't updated anymore — Adventures with Postpartum Depression –but has a lot of good episodes. It's more about a person's experience, so I think if you're suffering from it it would be very comforting.
You might also consider checking out the 4th Trimester Podcast if you're looking for postpartum information as well! Great listening during your maternity leave.
Best Hospital Birth Podcast
While The Pulling Curls Podcast aims to prepare women for a collaborative hospital birth, I don't want you to think it's the only one. My friend Liesel Teen's Mommy Labor Nurse Podcast is SO great. Plus, she's in the trenches with little ones, so she really feels your pain. Great podcast and fun listen!
Best Cesarean Podcast
If you're looking for experiences specifically about your cesarean birth (either in the past or upcoming) I think the C-Section Strong podcast has a lot to offer. LOTS of good birth stories and it can hook you into a community of support as well.
Podcast About Morning Sickness
If you're looking for support if you have morning sickness, pregnancy sickness or Hyperemesis Gravidarum the Pregnancy Sickness Support podcast looks like a good one. Hopefully, it's not one that you need for long.
Women's health podcast
I think it's really important to talk about ALL aspects of women's health, and pregnancy tends to be a time women think more about their health (and that should continue).
The V Word is hosted by two gynecologists and they have all sorts of women's health experts on their show. Lots of varied topics, a great place to start.
Best Miscarriage/Stillbirth Podcast
I adore the Still a Part of Us Podcast. Lots of good stories and discussions about all the feelings that can happen after the death of a child.
Winter was also a guest on The Pulling Curls Podcast.
Infertility podcast
If you're looking at fertility treatments or have already tried them and are in the midst of that confusing time — I like The Fertility Podcast. Lots of different experts on and lots of different FACETS of fertility issues (vs just talking about people's stories, which can also be helpful — and I think This is Infertility would be more helpful for that)
Home Birth Podcast
While I am not personally a home birther, I can appreciate that many people want to deliver that way. I have heard (no personal experience) that the Doing it at Home podcast would be helpful.
Labor Pain Management Podcast
I have really looked for a natural birth podcast — but I have to say that I find a LOT of podcasts that shame moms who end up having a cesarean, a hospital birth, using pain medications, or getting an epidural — and that's just not OK for me. I am 100% for getting prepared for a natural birth, while also realizing you're a rockstar no matter HOW you birth.
So, if you know of a supportive natural birth podcast, please let me know!
Best breastfeeding podcast
I really like The Boob Group — a really fun way to support moms no matter how they're breastfeeding (which is really important to me).
Pregnancy podcasts can be a huge support to you during your pregnancy. Be sure to take a Listen to The Pulling Curls Podcast, and let me know if you have any other podcasts you love in the comments. I'd love to check them out!
About the Author
Latest Posts

A nurse since 1997, she has worked in various fields including pediatrics, geriatrics & hospice. She has 20 years of labor and delivery experience in the San Jose, CA and Phoenix, AZ areas.
As an evidence-based prenatal educator Hilary has delivered thousands of babies and has educated hundreds of thousands of parents from a diverse patient population to help them have a confident birth.