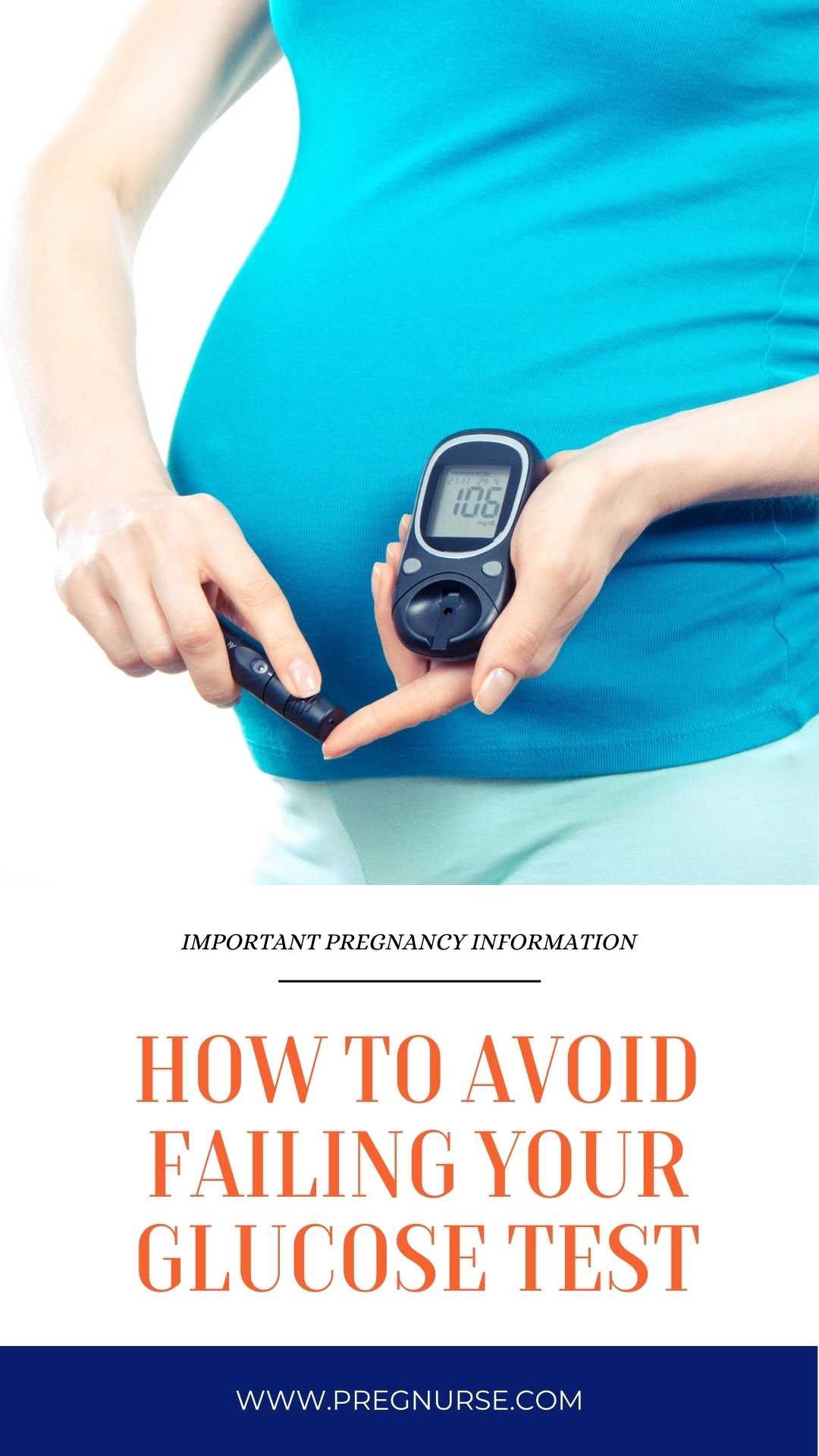 The glucose tolerance test is something people endure during their pregnancy. Today we're going to talk about why the test is important and what you can do to get your best performance on it (and avoid failing) — so let's jump in.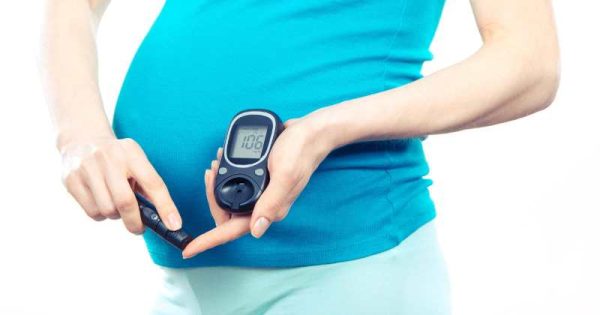 First off, let me just say that I'm in solidarity with you that this test isn't my favorite thing. However, I like the orange drink, especially if it's chilled. So, call me crazy. I mostly don't love how I feel after the test, but I'm going to give you some tips to make that more tolerable as well.
And, if you're at that 26'ish week spot where they're testing you for diabetes, that means you're also at the PERFECT spot to take one of these too. Don't miss that either!
How to avoid failing pregnancy glucose test:
My best tip is to make sure that you're balancing carbs and proteins in the days leading up to the test — especially the morning of (if you don't have to fast) or the evening before. That means don't eat a bunch of sugary stuff in the hours leading up to your test.
If you come in having just had a Cherry Coke or fruit juice and fries the chance of you failing is higher. Your pancreas has already pumped out all the insulin it can in a quick hurry and your cells are already full of glucose — so, it may not be ready for this (not to mention you'll probably feel extra horrible afterwards).
Maintaining a healthy diet in the week of your test (and throughout pregnancy) is your best bet.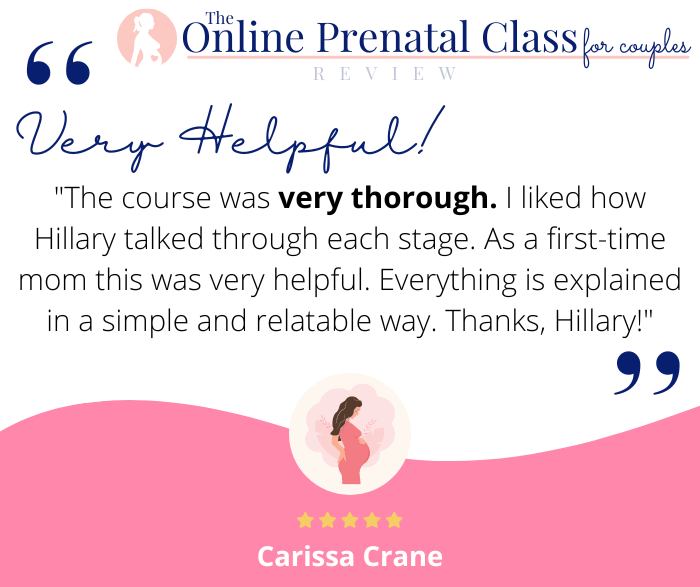 But, let's talk more about why this is true.
Why is the glucose tolerance test important?
The thing is that gestational diabetes is a bit of a silent killer. I know that sounds serious, and I don't use that term lightly. While regular diabetes has a lot of things that can be a sign of it — things like headaches, feeling thirsty, having to pee a lot, some nausea — those are already hallmarks for pregnancy, so it easily goes unnoticed.
Meaning, a lot of people think they can just "watch for the signs" and they'll be fine — the reality is that is REALLY hard.
And the consequences of having un-controlled gestational diabetes can be really serious, including stillbirth — and possibly even some long-term health complications for yourself.
So, with all of that in mind, I think we can all agree that glucose screening in pregnancy is really important — so let's make a day of it! Grab some positive affirmations to do while you wait:
How does the Oral Glucose Tolerance Test Work?
Your healthcare provider will likely schedule this test around 24-28 weeks of pregnancy (late in your second trimester of pregnancy). At that time they should tell you whether you need to come to the lab fasting (meaning not eaten or drank anything for a period of time) or if it's OK if you eat ahead of time. I am seeing that different places have different policies on this. If they want you to fast the night before, be sure to find-out how soon before the test are you OK to eat (because a lot of people love to get that midnight snack in if they can).
Once you get there, they may take an initial blood sample to test before you drink anything. Then, they will have you drink the glucose drink. To me, it just tastes uncarbonated sugary soda. It's not my favorite, but it's just a few ounces and you can get it down pretty quickly.
Then, you wait an hour. At that point in time they will get a blood glucose test (a blood draw) and then send you on your way.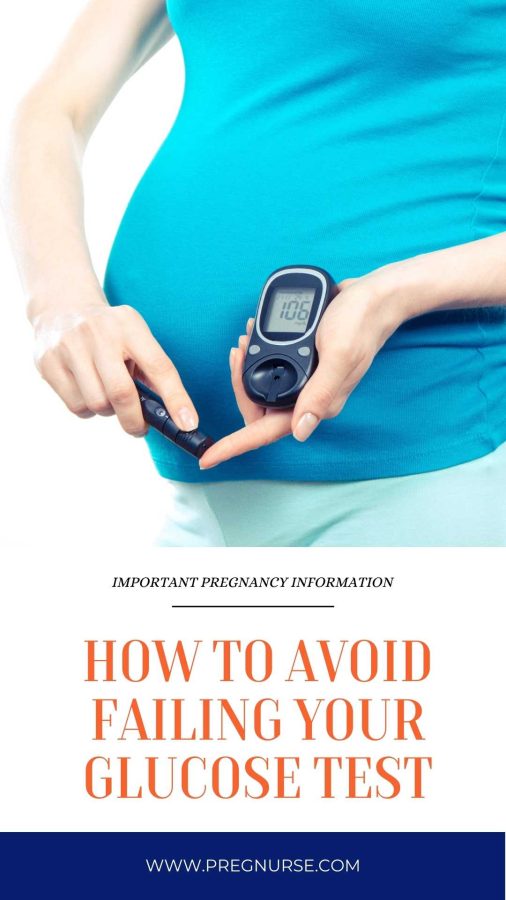 What to do after your diabetes test during pregnancy?
Here's where you can avoid feeling like crap afterwards:
Have a snack waiting for you AFTER you take the test (and have had your blood drawn) — one that is full of protein with some fiber-filled carbs as well. For me, that was often a PB&J waiting in the car for me to get down before I got about the rest of my day.
If you leave having only had that sugary drink you really are going to feel so yucky the rest of the day (it can result in low blood sugar). I totally recommend the after-diabetes test protein snack — you'll feel a lot better as the day progresses.
BTW, if you're lost about how to balance your carbs and proteins in a snack, we have a whole bonus video with one of my favorite nutritionists who talks about that in here.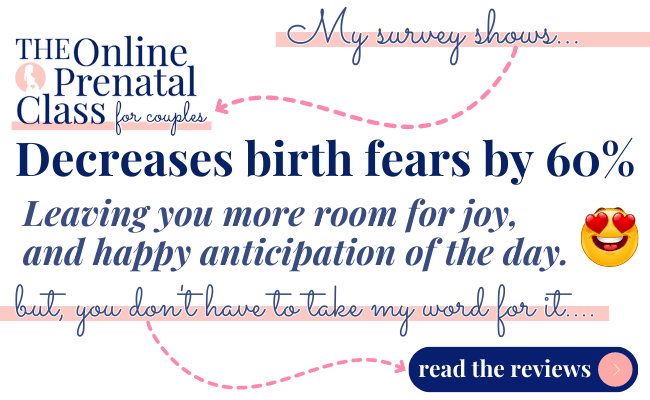 Beyond that, don't stress out about the results. You can't do anything to change the results. I do have a post on the signs you passed your glucose test.
Is it common to fail 1 hour glucose test?
Yes, it is — which is why you should NOT freak out if you do. The studies I see are pointing to about a quarter of all pregnant people failing this test. Of course, that also means that 3/4 of people pass the glucose test. So, you're likely going to pass.
If you do fail this test, you will move on to the three-hour glucose test (you have NOT been diagnosed with diabetes at this point)…
What is the three-hour glucose tolerance test?
The 3-hour test is very similar to the 1-hour test, except I think they require everyone to fast ahead of time (I'd guess 12-8 hours of fasting in advance — so you'll want to do this first thing in the morning), and it takes 3 hours instead of one.
You drink more glucose in this test (I believe this test is 100 grams of glucose, and the fist one is 50 grams of sugar).
They will take a blood sample:
When you get there
1 hour in
2 hours in
3 hours (and then you're done)
And once again (and probably even MORE importantly) you need to make sure to eat after your 3 hour test. You really will feel horrible. For me, I at a PB&J in the car and grabbed some chicken to eat as well to boost my protein intake.
What if I fail the 3-hour glucose screening test?
You will be diagnosed with gestational diabetes.
Which is honestly not the worst thing in the world. You will need to monitor your glucose levels and your carbohydrate intake through the remainder of your pregnancy, but the good news is that hopefully isn't too long in the grand scheme of things and then you can go back to your regular eating.
BTW this isn't the only test they may order in your third trimester. I talk about more of them in here.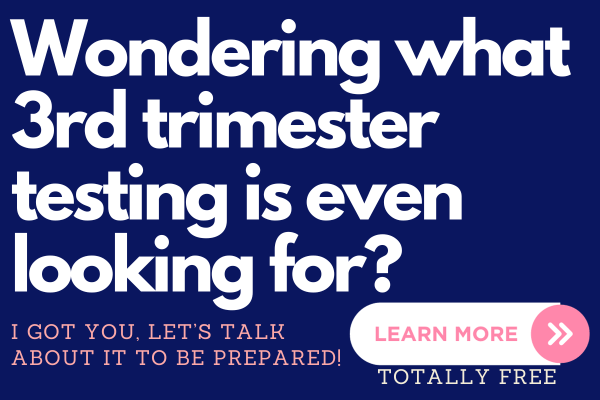 Ok, let's move on to some frequently asked questions
Pregnancy Glucose Challenge Test FAQ's:
Does drinking water help you pass glucose test?
Drinking water could have an effect on your glucose levels, by diluting the sugar that is in your system. They do recommend you not eat or drink anything after taking the glucose solution to make sure that it is accurate (sometimes they OK small sips of water).
I would personally come to the test very well hydrated, not only to make sure I feel my best, but to do my best on the test as well (I do have patients who ended-up feeling like they had a false positive as they only had to modify their diet a little).
Can You Decline The Glucose Test In Pregnancy?
Absolutely you can. You can decline anything you want during pregnancy. However, before you do that I do recommend being comfortable with all the possible consequences of you possibly having diabetes (because we've already said you could have it without knowing it) and not taking care of it during your pregnancy.
Some people prefer to just take their own blood sugars and follow the diet rather than take the test. That's a reasonable solution if they really don't like the test that much. The test would just skip you out of that effort if you passed.
What Is The Normal Range For the 1-Hour Glucose Test?
Less than 140 mg/dl
Is There Anyway To Cheat A Fasting Blood Sugar Test?
No, and honestly why would you want to? If you're there to see if you have diabetes you may as well see if you have diabetes. This has nothing to do with how great a parent you are going to be. It's just checking your blood glucose levels and seeing if you and baby are safe.
What Are The Warning Signs of Gestational Diabetes?
The signs of gestational diabetes may not be noticeable initially but could gradually become more severe. The most common warning signs include increased thirst, frequent urination, fatigue, blurred vision, and slow healing of cuts or wounds. Early diagnosis is critical for the health of both the mother and the baby. Women who suspect they may have gestational diabetes should seek medical attention promptly.
What is gestational diabetes?
Gestational diabetes is a type of diabetes that affects pregnant women. It occurs when the body is unable to produce enough insulin to regulate blood sugar levels during pregnancy. Gestational diabetes typically develops in the second or third trimester of pregnancy, and it affects about 8% of pregnant women.
Also, during pregnancy your body naturally has some insulin resistance– meaning your cells don't let insulin in as easily as they used to. Hence, you need more to maintain your blood sugar.
In general this resolves after pregnancy (but can show a propensity to diabetes, possibly, in your future). Also, some people have un-diagnosed type 2 diabetes going on, and in that case you would continue with diabetes after during pregnancy (for this reason they often test your blood glucose after you return to eating normally).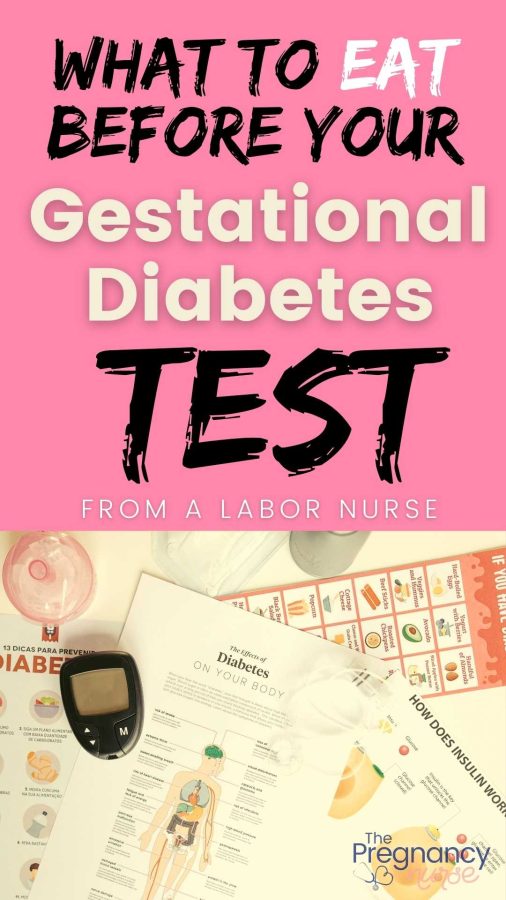 When do you test for gestational diabetes?
Your health care provider will order the test usually between 24-28 weeks of pregnancy. Which also the perfect time to start one of these.
Can you fail your first test and pass your second glucose test?
If you mean fail your one-hour and pass the 3-hour test absolutely.
However, I have heard that if you fail your one-hour test the chance of you having a larger baby do increase — so talk with your doctor if they'd recommend any dietary changes for the remainder of your pregnancy.
Are some people more likely to get gestational diabetes?
Women who are overweight or have a history of diabetes in their families are more likely to develop gestational diabetes and should be vigilant in monitoring their health during pregnancy. Other risk factors include a previous history of gestational diabetes, polycystic ovary syndrome, and advanced maternal age.
Also, if you have had a previous baby over 9 pounds you are at an increased risk (and may have mildly had it with that pregnancy).
If you have a high risk pregnancy, you also need to be sure to take it just because diabetes could complicate things further and you do need to know.
What are complications of gestational diabetes?
Most patients with gestational diabetes do just fine at managing their blood sugar. However if they don't control their blood sugar (or if they were never diagnosed with it even though they have it) the results can be bad.
If left unmanaged, gestational diabetes can lead to complications such as high blood pressure, preeclampsia, premature birth, and stillbirth.
This sounds bad, can I take another type of test?
I often hear talk about the jelly bean test or other tests that just use other things instead of the glucose drink. In order to accurately diagnose gestational diabetes they need to follow the regimented plan of how much sugar you drink (and you have to do so fairly quickly) and then wait the one hour and have a blood test.
The other tests just don't give as accurate results (or may make you feel even worse).
You can, as I mentioned above, just take your own blood glucose at home for a few weeks to see what it is.
If you are adamant that the glucose test is too much for you, your provider may have some other options that, while not as good, may be something to test for this issue.
And I am hear to tell you that your test results don't mean anything about you as a person. It doesn't mean anything other than that you have the opportunity to take care of you and your baby's health in the best way possible now. A big win in my book for the rest of your pregnancy. Also, the dietary changes you're recommended may not actually be as drastic as what you are envisioning.
So, take that one-hour glucose and see what the results are. Keep in touch with your provider about how you're feeling and monitor for other issues as well.
AND take a prenatal class. I mean, did you know you could likely take the online course in the time it takes to do the 3-hour test. It would feel great to not only have that test done, but to also be prepared for your birth. Or, do it 20-minutes at a time, whichever works best for you!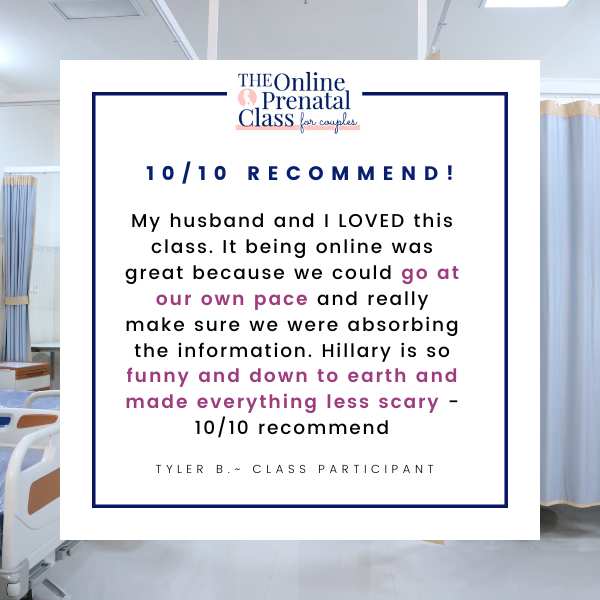 This is just a part of my series on The Pregnancy Glucose Test For Gestational Diabetes << be sure to read that post for ALL the info on that important test!
About the Author
Latest Posts

A nurse since 1997, she has worked in various fields including pediatrics, geriatrics & hospice. She has 20 years of labor and delivery experience in the San Jose, CA and Phoenix, AZ areas.
As an evidence-based prenatal educator Hilary has delivered thousands of babies and has educated hundreds of thousands of parents from a diverse patient population to help them have a confident birth.