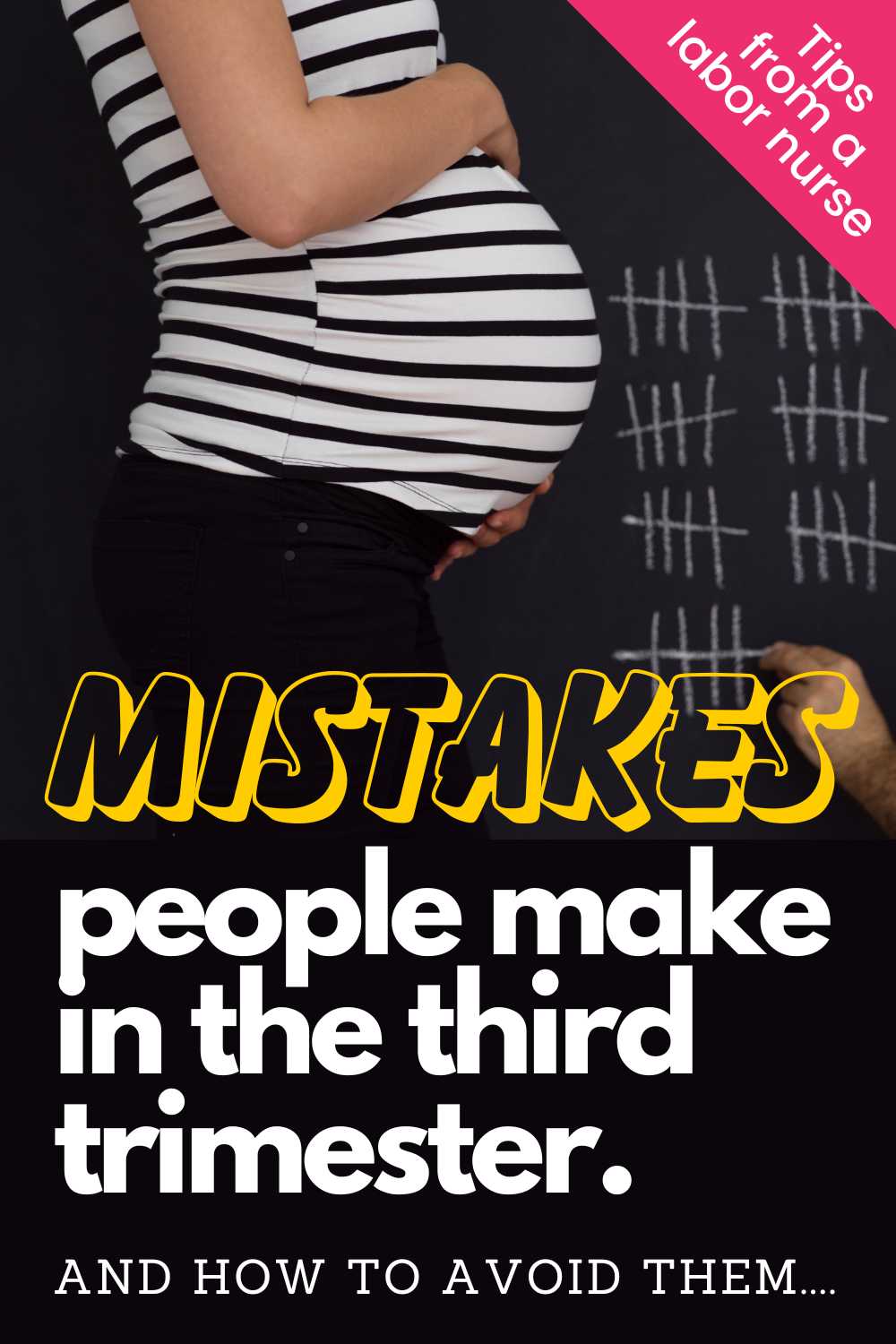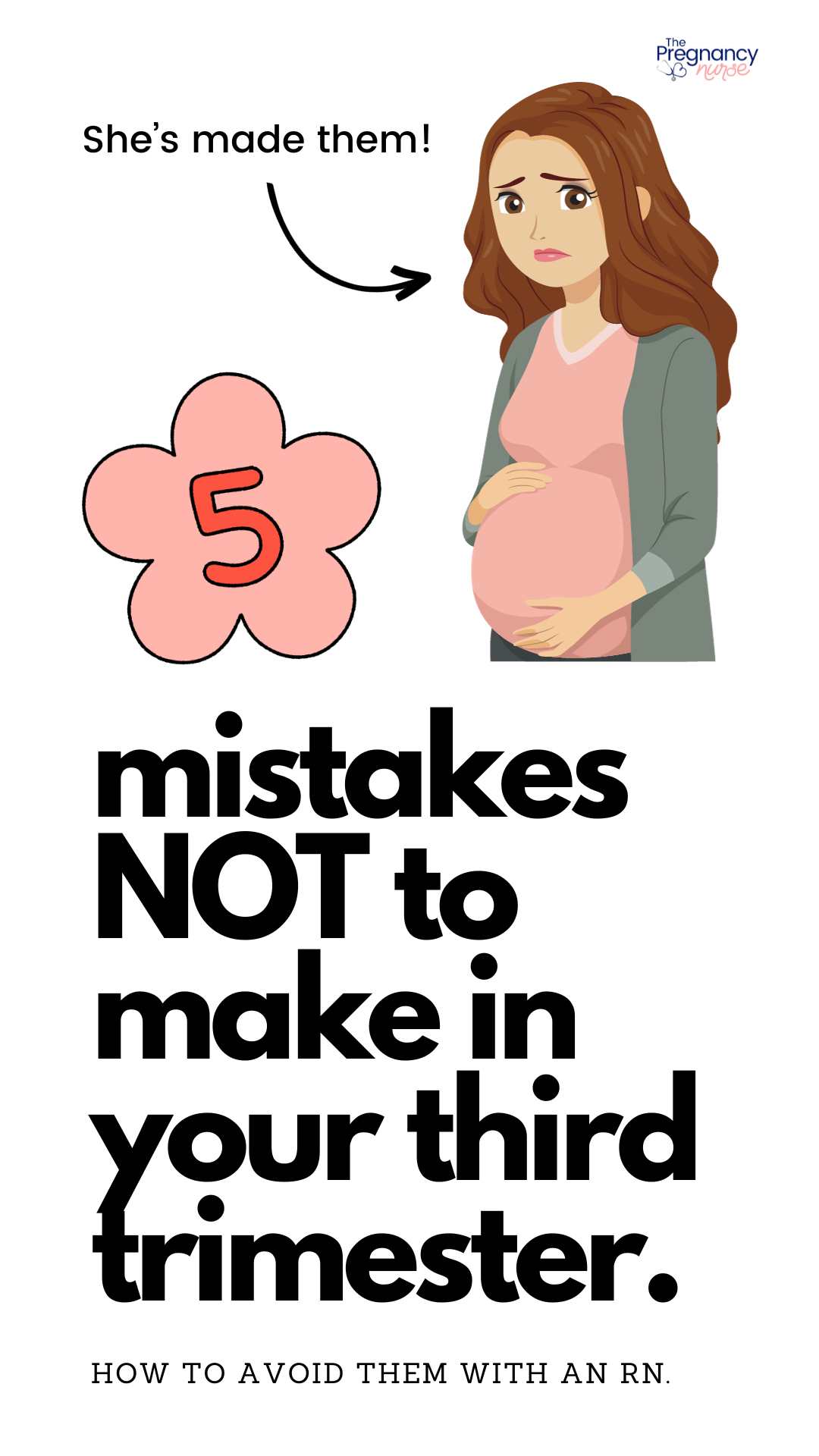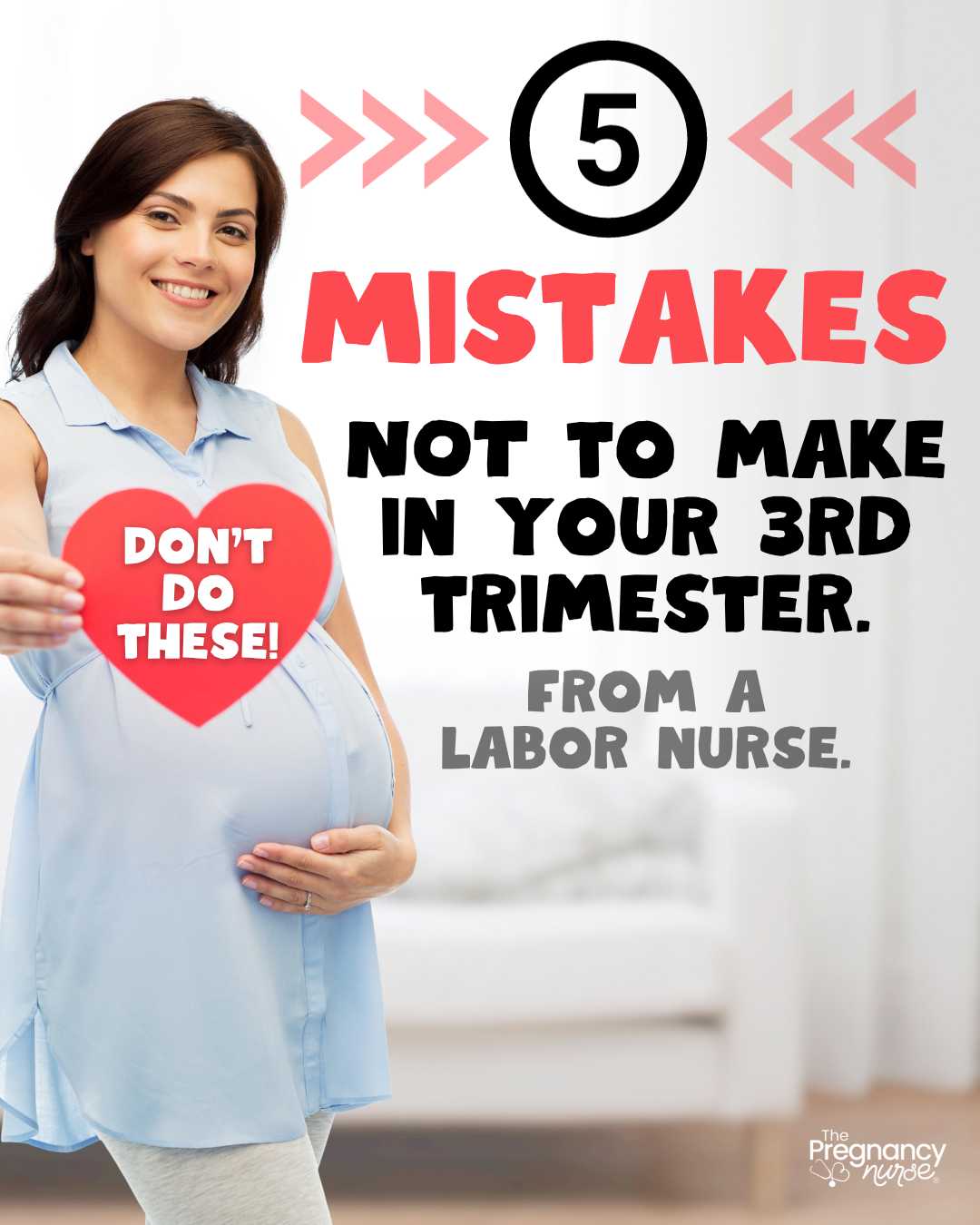 You're getting to the "endzone" of pregnancy and it can be really easy to take your eye off the "prize". I'm going to share 5 mistakes people make in their third trimester, and how to avoid them!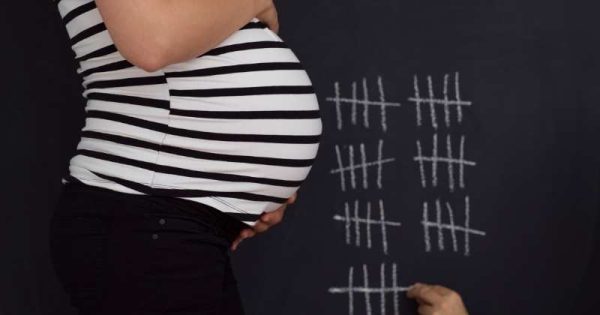 How do I know so much about the mistakes in the third trimester? Hi, I'm Hilary — I'm the Pregnancy Nurse®. I've been a nurse since 1997 and I have 20 years of labor and delivery experience. I have talked to thousands of parents in the third trimester and seen how the mistakes can cause issues moving through birth and beyond, so I'm excited to share some of them with you!
Sticking with a doctor they don't trust.
As you head into your third trimester you really need to be OK with your provider. They may not be your dream, but you should be able to trust them. Around 30 weeks it gets harder and harder to change as you get closer to your due date. Doctors often don't want to take-on the liability of a new patient.
SO, if you don't like your doctor, do the work to shop around, or decide that it's going to be fine and that you trust them. You can always hire a doula if you're still just not feeling great about them and you don't have other options.
I know it takes work to get a new doctor, but it can pay-off a lot as you may need to trust this person with your life. I have a whole post on how to break-up with your doctor.
Sometimes communication can be an issue (you're afraid to speak up) so I have a whole lesson in here giving you some ideas of what to say when you talk with them.
Not Doing Kick Counts
Kick counts allow you to know what's normal for your baby (and be REALLY aware of it) and then know when it's NOT normal and it's time to get help. Want more info on them — check out my post on fetal movement.
That's why it is important to do them every day, around the same time and keep track of it. It's simple to do, and you can ask your provider about any questions. I do have a cheat sheet here on how to do them though:
Not Understanding Any Third Trimester Testing
A lot of people get some third trimester testing ordered whether it's:
Extra ultrasounds to check baby's growth/parts
A BPP to make sure how baby is doing in the womb
NST's to see if baby is doing well.
Preeclampsia labs
It's really important to understand WHY you are getting the test, and what the results mean.
I did a podcast on inductions and how to make the choice for yourself. I wish more people understood that there is a fair amount of wiggle room on when we should take action for many patients. They may recommend an early induction just on a hunch, but if you'd rather wait they may be fine with that too. Be sure to give that podcast a listen:
Really understanding what the results show and what they mean (often looking back with consecutive testing to see a pattern, etc) can help you make a choice for yourself once you understand the risks and the benefits to you.
It's important that you not stop at delivery understanding how the testing relates to you and your body/your baby. Be sure to check for other things you should be watching for or following-up on. If you've had high BP's, that can still be an issue after baby.
I actually have a free class that goes through third trimester testing with you and what all the test require and mean — it can be really helpful for this! Join right here.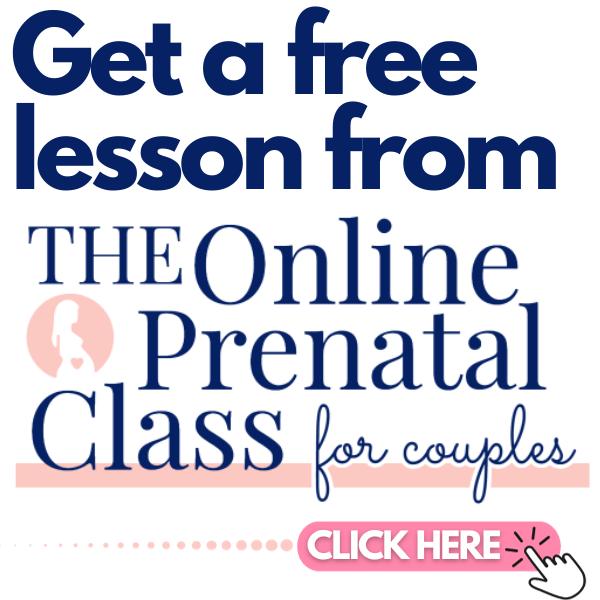 Not Getting Their Prenatal Class in Early Enough
A LOT of people think that they need a prenatal class (which I agree with) and plan to get one, but just never get to it. They end up going into labor at 37 weeks and end up with some birth trauma because they just weren't prepared!
I recommend everyone start their prenatal class by at least 30 weeks. This isn't say that if you're reading this PAST 30 weeks that you should give up — there is STILL TIME.
But, starting it, and making plan to finish it before 36'ish weeks (or as soon as you can) is in your best interest.
This is where an online class really shines. You can go review information as you wish and this class even includes some key point videos to go back and review!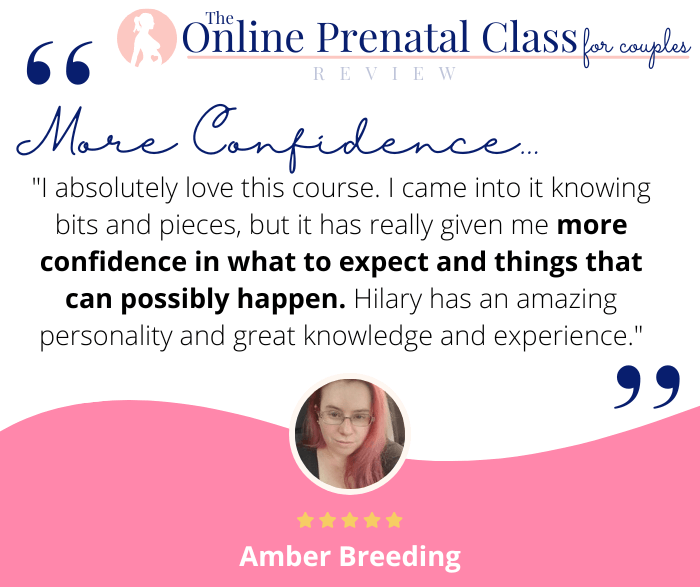 Not preparing for POSTPARTUM
It's easy to prepare a lot for pregnancy, labor… but what about life after baby?
Where is baby going to sleep?
How will you prioritize mom healing?
Will someone be able to come help you?
It is really important to learn the common issues in postpartum life so you can address them in ADVANCE and make a plan. Honestly, WAY more important than a birth plan.
Although, I have a spot you can get a birth plan with too 🤣
This class actually has two chapters on what to expect after baby is born. It also has couples questions to start think about how you're going to manage life after baby is born. Remember, mom is going to need rest, and time to heal so you can't just plan on going right back to your old life!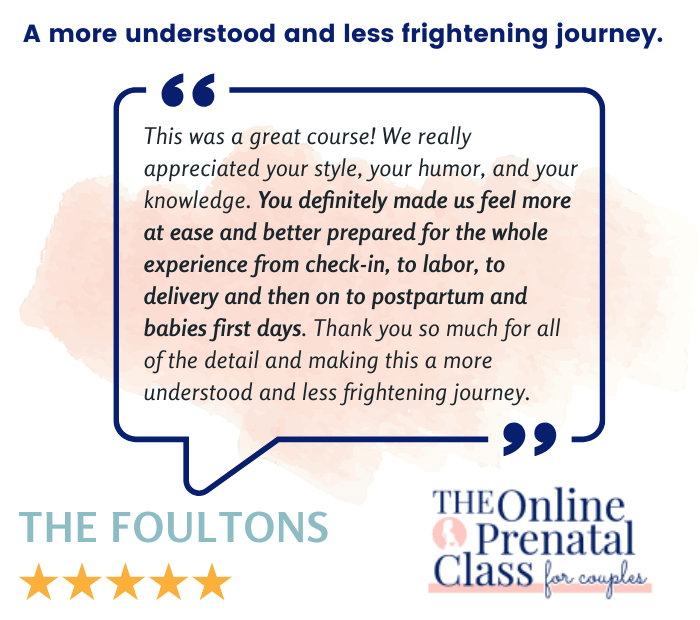 Bonus Mistakes:
I wanted to include a couple of things that studies back up as being helpful. They may be something you want to try (but not as big of a deal as what I mentioned above):
Not eating dates
I have a whole post on when to start eating dates but they have proven to be helpful to let your cervix soften and people seem to require less inductions. If I was pregnant again I'd start eating them about 36 weeks (or whenever I remembered).
No perineal stretching
I was really surprised by the studies on perineal stretching. If you're on your FIRST baby ( it only shows a benefit on your first baby, so if you've already had a vaginal delivery you can opt out) it can be helpful! It has shown less tearing and less episiotomies necessary. It also appears to help with perineal pain after delivery. Ask your provider on how to do it (and if it's right for you) at your next appt!
Source: Perineal massage in the weeks leading up to delivery helps some women avoid episiotomy. BMJ. 2006 Mar 18;332(7542):0. PMCID: PMC1403252.
One of the things you have the MOST control over for birth is getting prepared in advance. That's why these are awesome mistakes to avoid. Honestly, there are a good number of mistakes that can easily be avoided during those last few weeks (and hours) of pregnancy. The good news is that taking a class is going to help you avoid them (studies even show it).
Come join me in The Online Prenatal Class for Couples where we get you prepared to THRIVE in pregnancy, labor, birth and beyond! It truly is the easy way to get prepared so I can't wait to see you inside!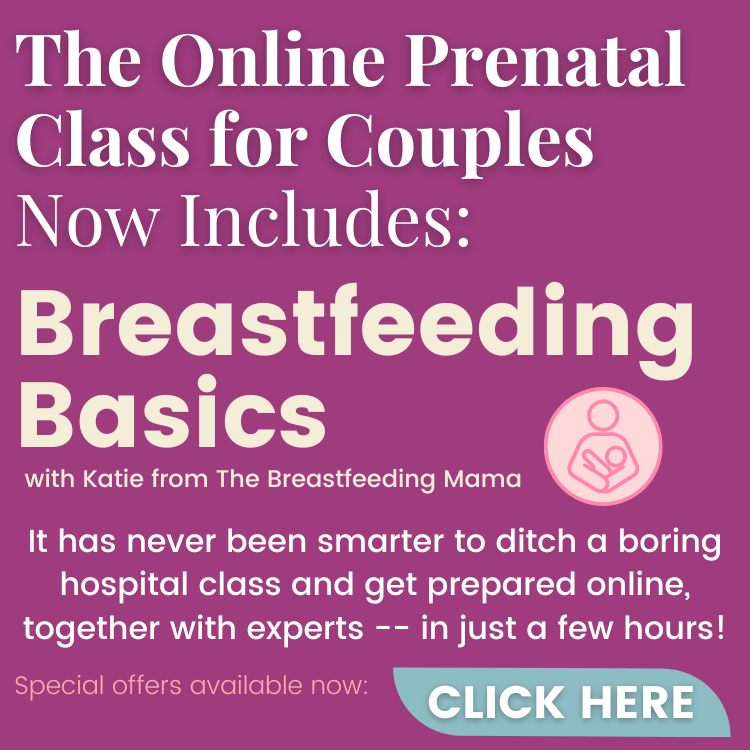 And, if you're not quite sure you're ready for that whole thing, check out my free class. It's your first step toward getting in the driver's seat of your birth (and has that info on late pregnancy testing).
About the Author
Latest Posts

A nurse since 1997, she has worked in various fields including pediatrics, geriatrics & hospice. She has 20 years of labor and delivery experience in the San Jose, CA and Phoenix, AZ areas.
As an evidence-based prenatal educator Hilary has delivered thousands of babies and has educated hundreds of thousands of parents from a diverse patient population to help them have a confident birth.