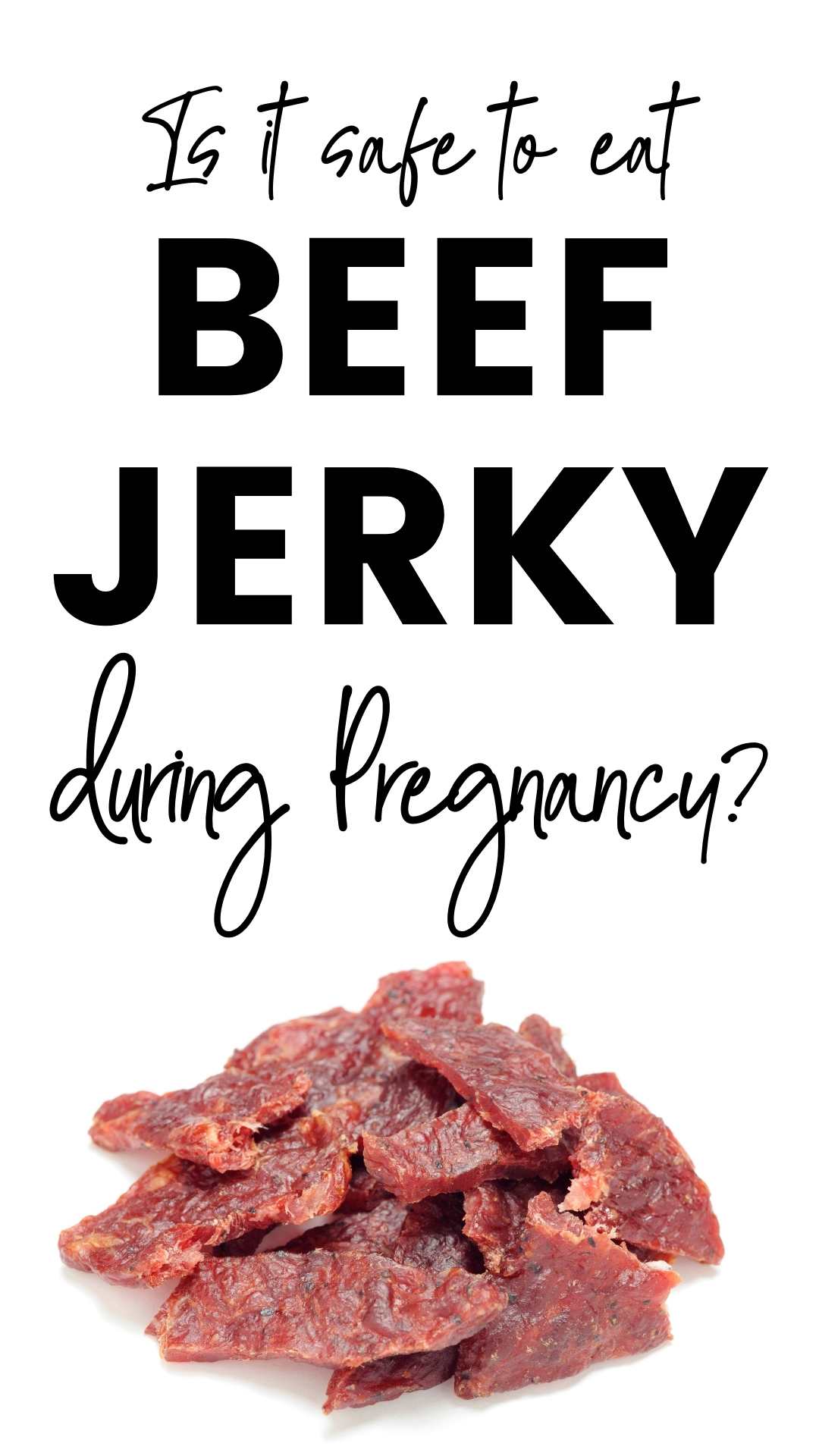 Is it safe to eat beef jerky or other jerky types during pregnancy? Its flavorful, high protein bite might be just what you're craving during pregnancy, but there might be a couple of reasons why you shouldn't ingest it.
Why would I know anything about beef jerky during pregnancy?
Hi, I'm Hilary — The Pregnancy Nurse 👩‍⚕️. I have been a nurse since 1997 and I have 20 years of OB nursing experience, I am also the curly head behind Pulling Curls and The Online Prenatal Class for Couples. 🩺​ I have also been pregnant 3 times and know the trials of really WANTING something, but not knowing if it's safe for your baby.
Obviously, this isn't medical advice and it is a good idea to discuss your diet during pregnancy with your healthcare provider. Things that could change what you should eat could be: Gestational diabetes, high blood pressure, sodium sensitivity, stomach sensitivity and more….
Oh, and grab my healthy eating during pregnancy guide — it's totally free and I'll send it right to your inbox:
Introduction: What is Beef Jerky?
Jerky is a type of dried, preserved meat that has been seasoned and smoked. It can be made from beef, elk, venison, buffalo, lamb and other meats.
The word "jerky" comes from the Quechuan language word "charqui". It can be made from beef, elk, venison, buffalo, lamb and other meats. Jerky is usually made by drying unprocessed meat (at low temperatures) with salt over a period of days to weeks.
So, basically it goes through a dehydration process with various salts and herbs on it.
It is a salty snack with protein, which sounds appealing during pregnancy (especially for salty pregnancy cravings).
As you can tell, nowhere in this process was the meat cooked, so it is still technically raw meat. Which is one of the things that could become a problem for pregnant women.
Bonus Tip: The same information goes for Slim Jims as well (like beef jerky, they are also uncooked), and other jerky products.
I know, it can seem really overwhelming to figure-out what's ok. I even have a post on if you can eat sour cream when pregnant!
What are the Benefits of Eating Beef Jerky During Pregnancy
Since there is no scientific evidence that backs up the claim that pregnant women should avoid eating beef jerky, it's safe to say that there are no proven benefits. Although it can be a good source of protein and is easy to travel with since it doesn't require refrigeration.
A lot of women might think it's a great snack due to it's great protein content and how it might hit their salty cravings. BUT, it probably isn't your best option.
What are the Risks of Eating Beef Jerky During Pregnancy
The use of beef jerky is prevalent in many cultures. It is cheap and can be easily prepared by heating it.
However, there can be risks associated with the consumption of beef jerky. For me, these boil into two groups:
#1 It is Technically Uncooked Meat
Pregnant women are only advised to eat cooked meat. There is a chance a pregnant woman could get food poisoning from uncooked or undercooked meat (as there is for any of us, although a pregnant woman's immune system isn't as great). This is the same harmful bacteria that can be in deli meats, lunch meat or soft cheeses as well. It is called Listeria — and I talk a lot about it in that article.
However, complications from that type of digestive issue could leave her ill or dehydrated. Some literature shows it could pass to the baby. While that is quite rare, if it does pass to the baby it can cause birth defects in your unborn baby. In the first trimester it can cause a miscarriage.
Jerky may give you a parasite like toxoplasma gondii from uncooked meats (which will give you toxoplasmosis). There are likely other foodborne illnesses you could get from it as well.
If you're wondering how much you need to cook meat — you can check the temp with a food thermometer — and the safe temperatures are here.
Is homemade jerky safer?
Unless you cook it, no. It is still dehydrated, and not cooked meat.
#2 Most Jerky Contains Nitrites
Nitrites seem to possibly be carcinogenic, when ingested at high doses.
Again, no real studies as to what they could do to your fetus, but it is probably best to try to avoid them (although some jerky is listed as Nitrite-free).
Here's an article on why they recommend against nitrites during pregnancy (although, frankly, there are no real studies on this).
Some people also believe it has too much salt. High salt content foods aren't great for some people. If you have high blood pressure during pregnancy you may be extra sodium sensitive.
So, is beef jerky safe to eat while pregnant?
Ultimately, it's up to you. If you are craving beef jerky like crazy, here are a few other things you can try:
Well cooked meat with salt to taste (some people believe you need to watch your sodium consumption during your pregnancy, so that is something to discuss with your provider).
Drink more water. Often cravings are caused by dehydration in general and water will appease them.
Think of something else that sounds yummy and eat that. Distraction can help!
And yes, there are other things you should be avoiding during pregnancy. Cold Cuts, raw shelfish, fish with mercury (like Swordfish) and more — so be sure to talk with your provider about if things like raw cookie dough are OK for you.
I know it just doesn't seem fair that everything in your life is curtailed as you grow this baby inside of you. But, you will likely have many more years to eat what you choose than you will have being pregnant.
If you liked this post, and want a reasoned viewpoint for ALL things pregnancy & delivery — check out The Online Prenatal Class for Couples. It's the #1 hospital based on demand class for couples on the internet. The reviews speak for themselves!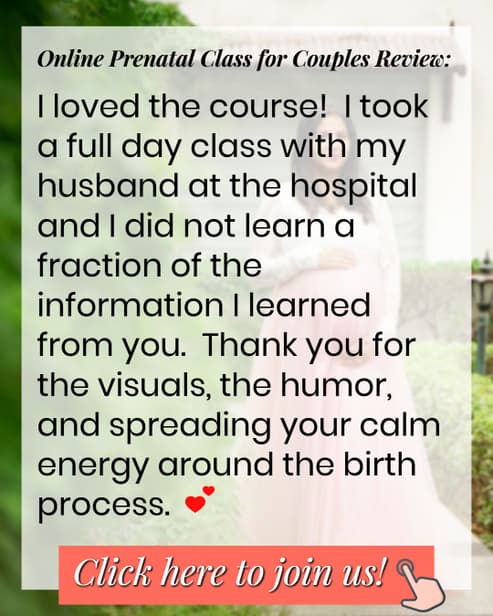 About the Author
Latest Posts

A nurse since 1997, she has worked in various fields including pediatrics, geriatrics & hospice. She has 20 years of labor and delivery experience in the San Jose, CA and Phoenix, AZ areas.
As an evidence-based prenatal educator Hilary has delivered thousands of babies and has educated hundreds of thousands of parents from a diverse patient population to help them have a confident birth.